Kandovan is a unique village located in East Azerbaijan province of Iran. It is known for its unique cone-shaped houses which have been carved into the volcanic rocks of Sahand Mountain. It is an amazing place to visit and explore its unique culture, architecture, and landscape.
Getting There:
Kandovan is located about 70 km from Tabriz, the capital of East Azerbaijan province. The best way to get to Kandovan is to take a bus from Tabriz to Kandovan. The buses run every day and the journey takes about 2 hours.
Accommodations:
Kandovan has a few hotels and guesthouses to choose from. Most of them offer basic amenities and are relatively inexpensive. You can also stay in one of the cone-shaped houses if you want to experience the village's unique architecture.
Things to Do:
• Explore the village and its unique cone-shaped houses.
• Visit the nearby Sahand Mountain and enjoy the beautiful views from the top.
• Visit the nearby hot springs and enjoy a relaxing soak.
• Visit the nearby historical sites such as the Imamzadeh Mosque and the old Kandovan Castle.
• Shop for local handicrafts and souvenirs.
• Enjoy the local cuisine and try some of the traditional dishes.
Safety:
Kandovan is generally a safe place to visit. However, it is important to be aware of your surroundings and take necessary precautions to ensure your safety.
Events/Festivals:
Kandovan is home to a variety of festivals and events throughout the year. The most popular is the Kandovan Spring Festival, which is held every year in April. During the festival, the villagers celebrate the arrival of spring with traditional music, dance, and food. There is also a traditional wrestling tournament that takes place during the festival. Other events include the Kandovan Summer Festival, which is held in August, and the Kandovan Autumn Festival, which is held in October. These festivals provide visitors with the opportunity to experience the unique culture and traditions of Kandovan. There are also various religious festivals held throughout the year, including the Ashura Festival, which marks the martyrdom of Imam Hussein.
Kandovan is also home to a number of traditional music and dance performances throughout the year. These performances are usually held in the village square and feature traditional Persian music and dance. Visitors can also take part in the traditional Iranian sport of polo, which is played by the villagers during the summer months.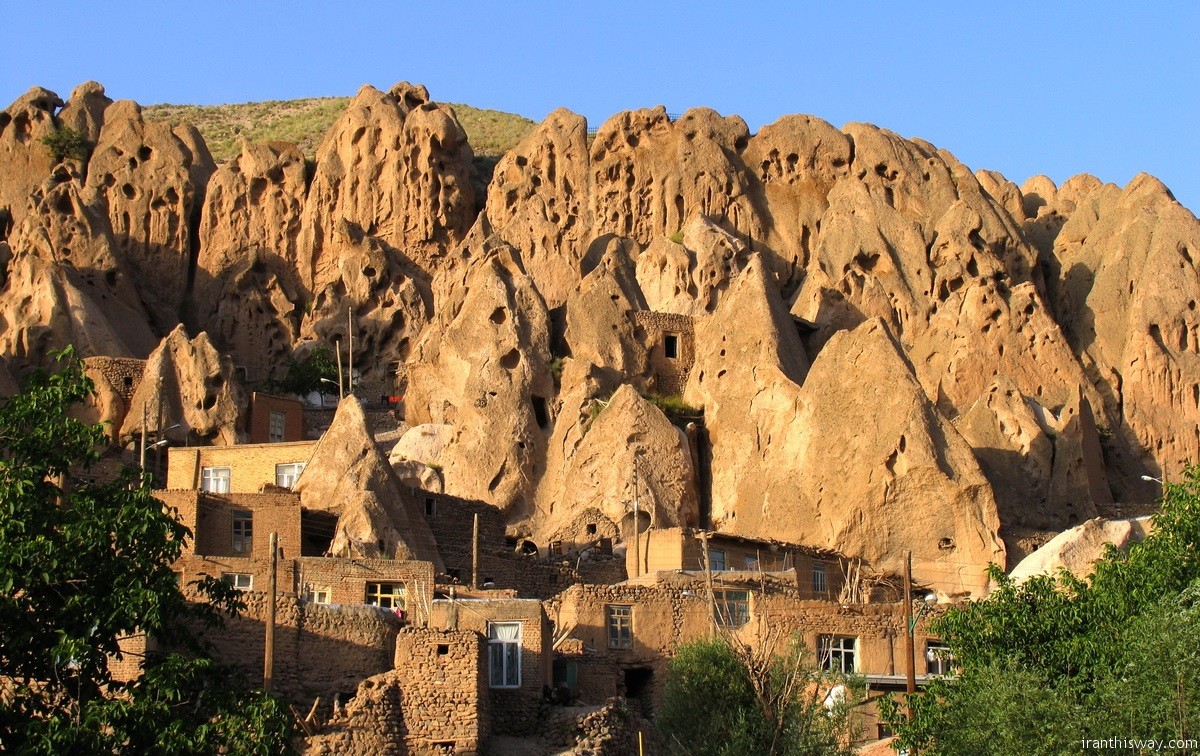 Location and Food:
Kandovan is located in the East Azerbaijan province of Iran, nestled in the Sahand Mountain range. The village has a unique and stunning landscape, with its cone-shaped houses carved into the volcanic rock.
The village offers a variety of delicious local cuisine. The traditional dishes include Kebab-e-Kandovan (a type of kebab made with minced meat, onion, and tomato), Dizi (a type of stew made with lamb and vegetables), and Aash-e-Kandovan (a type of soup made with beans, vegetables, and herbs). There are also several restaurants in the village that serve a variety of international dishes.
Kandovan is a great place to experience the unique culture and architecture of Iran, as well as the delicious local cuisine. Whether you're looking for a relaxing getaway or an exciting adventure, Kandovan has something for everyone.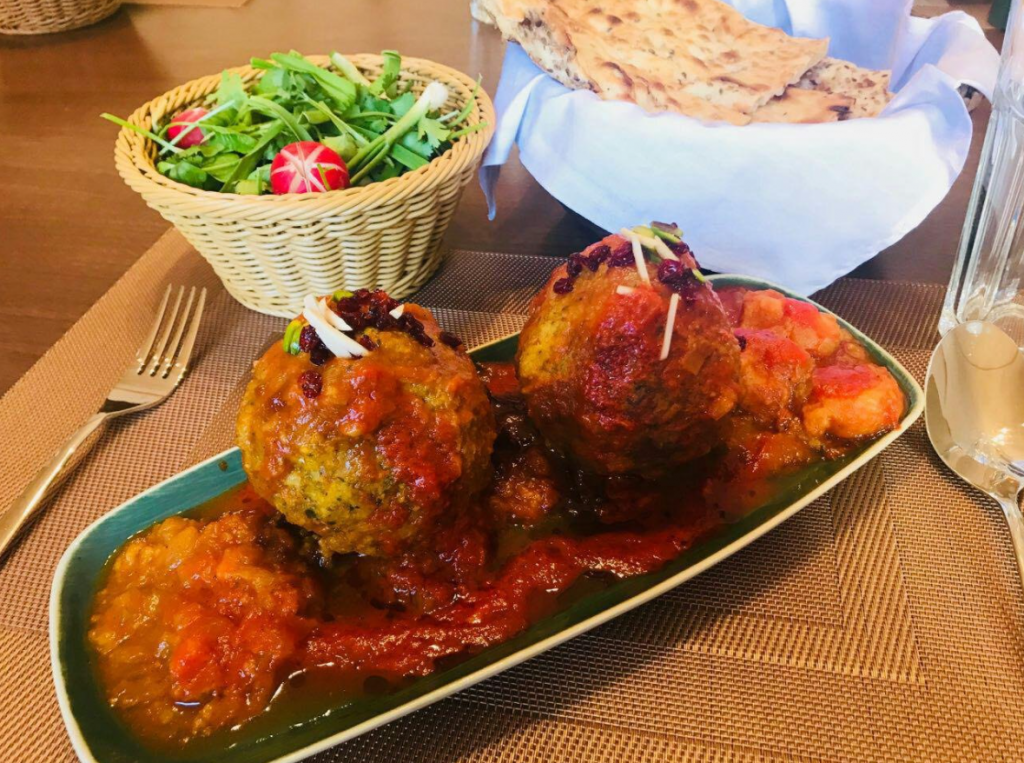 Kandovan, Iran is a unique destination that offers travelers a chance to experience a truly unique and memorable adventure. With its stunning natural beauty, fascinating history, and vibrant culture, Kandovan is a place that must be experienced in person. From its fascinating rock dwellings to its vibrant markets, Kandovan is a destination that is sure to provide a unique and unforgettable experience. Whether you're looking for a relaxing escape or an adventure-filled journey, Kandovan has something to offer everyone. So, if you're looking for a unique and unforgettable destination to explore, look no further than Kandovan, Iran.
To search for flights: https://aviasales.tp.st/BpZVTmNB
To search rent a car: https://discovercars.tp.st/zlth7VUe
To search for hotels: https://hotellook.tp.st/rTRN8i1V
To search for bike rental companies: https://bikesbooking.tp.st/MP1Prirj
For insurance: https://ektatraveling.tp.st/UsFCGShY
Adventures in cities: https://www.getyourguide.com/?partner_id=1IFTBRR&utm_medium=online_publisher&placement=%22other%22
There are many benefits to using these services, whether you're booking a flight, hiring a car, or exploring new destinations. Here are just a few reasons why you should choose us:ň
Convenience: Our platform makes it easy to find and book the travel options you need, all in one place. No more searching multiple websites or making multiple phone calls.
Expert support: Our team of experts is available 24/7 to help you with any questions or concerns you may have. We're here to ensure you have a smooth and stress-free experience.
Competitive prices: We work with multiple suppliers to bring you the best prices on flights, car rentals, and more. You can be confident that you're getting a good deal when you book with us.
Wide selection: Whether you're looking for a budget-friendly option or a luxury experience, we have a range of options to choose from. You're sure to find the perfect travel solution for your needs.
Peace of mind: We know that travel can be unpredictable, which is why we offer secure payment options and flexible booking policies. You can book with confidence knowing that you're in good hands.