1. Best Time to Visit: The best time to visit Yosemite National Park is spring and fall when the weather is mild and the crowds are smaller. Summer is the most popular time to visit, but the park is often crowded and the temperatures can be hot. Winter is a great time to visit if you want to experience the park in a different way, with snow activities like skiing, snowshoeing, and sledding. 2. What to Bring: Be sure to bring plenty of sun protection, such as sunscreen, hats, and sunglasses. A camera is a must to capture the breathtaking views. Bring layers of clothing to adjust to changing temperatures. Hiking shoes or boots are also recommended. 3. Where to Stay: Yosemite National Park offers a variety of lodging options, from camping to cabins to hotels. Camping is a great way to get close to nature and is available in several areas of the park. Cabins are available in the Wawona area, and hotels are located in Yosemite Valley and the surrounding area. 4. What to Do: Yosemite National Park is a great place to explore the outdoors. Hiking is one of the most popular activities, with trails ranging from easy to strenuous. Other activities include biking, rock climbing, horseback riding, and fishing. There are also ranger-led programs, such as guided hikes and campfire programs. 5. Safety: Be sure to follow all park rules and regulations. Be aware of wildlife and never approach them. Always stay on designated trails and don't attempt to climb or cross waterfalls or streams. Also be aware of the weather and be prepared for sudden changes.
Events and Festivals at Yosemite National Park Yosemite National Park is home to many events and festivals throughout the year. The most popular is the Yosemite Facelift, a volunteer-driven event that takes place every fall. This event is focused on cleaning up the park and restoring the trails and natural areas. There are also concerts, art shows, and other events throughout the year. The Yosemite Conservancy hosts the Yosemite Film Festival each year, which celebrates the beauty of the park through film. The Ahwahnee Hotel also hosts special events throughout the year, such as the Bracebridge Dinner and the Yosemite Renaissance Art Show. For those looking to explore the park in a different way, there are also ranger-led programs, such as stargazing and moonlight hikes. No matter the season, there is something for everyone to enjoy at Yosemite National Park.
6. Location and Food: Yosemite National Park is located in California's Sierra Nevada mountains, about two hours east of San Francisco. The park is open year-round and is easily accessible by car. There are a variety of restaurants throughout the park, ranging from casual cafes to fine-dining establishments. Popular dishes include the famous Yosemite Burger and Yosemite Chili. Visitors can also find a variety of snacks and drinks, including ice cream and smoothies.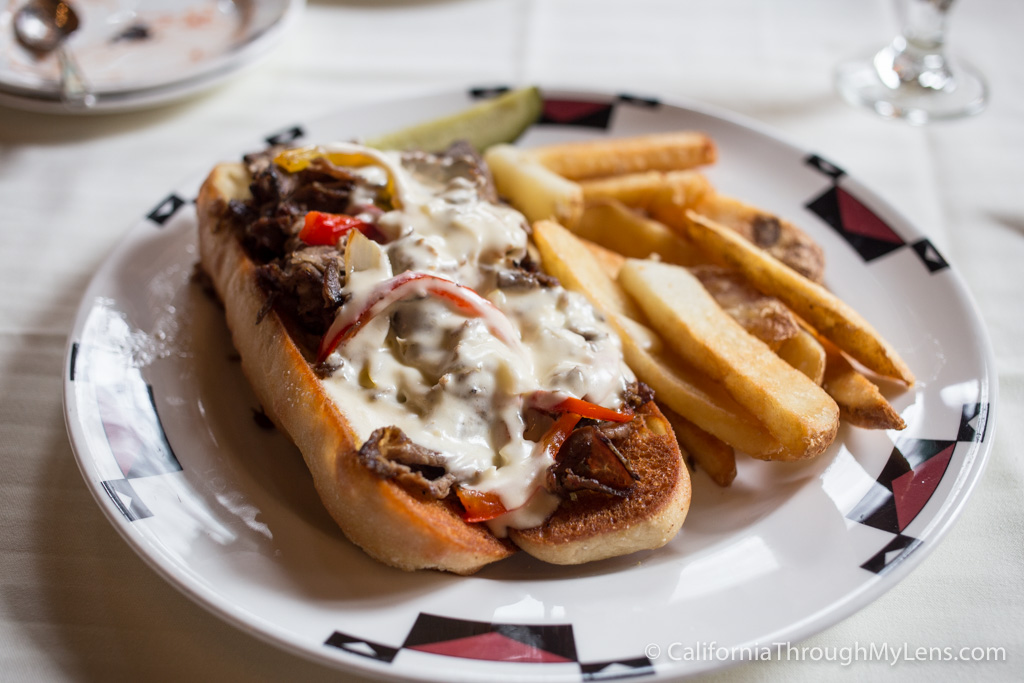 Yosemite National Park is an incredible destination for travelers of all ages. It's a place of immense natural beauty, with towering granite cliffs, cascading waterfalls, and lush meadows. With its incredible variety of activities, from hiking and camping to rock climbing and horseback riding, Yosemite has something for everyone. From the breathtaking views of Half Dome and El Capitan to the serenity of the Mariposa Grove of Giant Sequoias, Yosemite is a must-visit destination. With its stunning scenery, abundance of activities, and unique wildlife, Yosemite National Park is a truly remarkable place that should be experienced by everyone at least once in their lifetime.
To search for flights: https://aviasales.tp.st/BpZVTmNB To search rent a car: https://discovercars.tp.st/zlth7VUe To search for hotels: https://hotellook.tp.st/rTRN8i1V To search for bike rental companies: https://bikesbooking.tp.st/MP1Prirj For insurance: https://ektatraveling.tp.st/UsFCGShY Adventures in cities: https://www.getyourguide.com/?partner_id=1IFTBRR&utm_medium=online_publisher&placement=%22other%22 There are many benefits to using these services, whether you're booking a flight, hiring a car, or exploring new destinations. Here are just a few reasons why you should choose us:ň Convenience: Our platform makes it easy to find and book the travel options you need, all in one place. No more searching multiple websites or making multiple phone calls. Expert support: Our team of experts is available 24/7 to help you with any questions or concerns you may have. We're here to ensure you have a smooth and stress-free experience. Competitive prices: We work with multiple suppliers to bring you the best prices on flights, car rentals, and more. You can be confident that you're getting a good deal when you book with us. Wide selection: Whether you're looking for a budget-friendly option or a luxury experience, we have a range of options to choose from. You're sure to find the perfect travel solution for your needs. Peace of mind: We know that travel can be unpredictable, which is why we offer secure payment options and flexible booking policies. You can book with confidence knowing that you're in good hands.