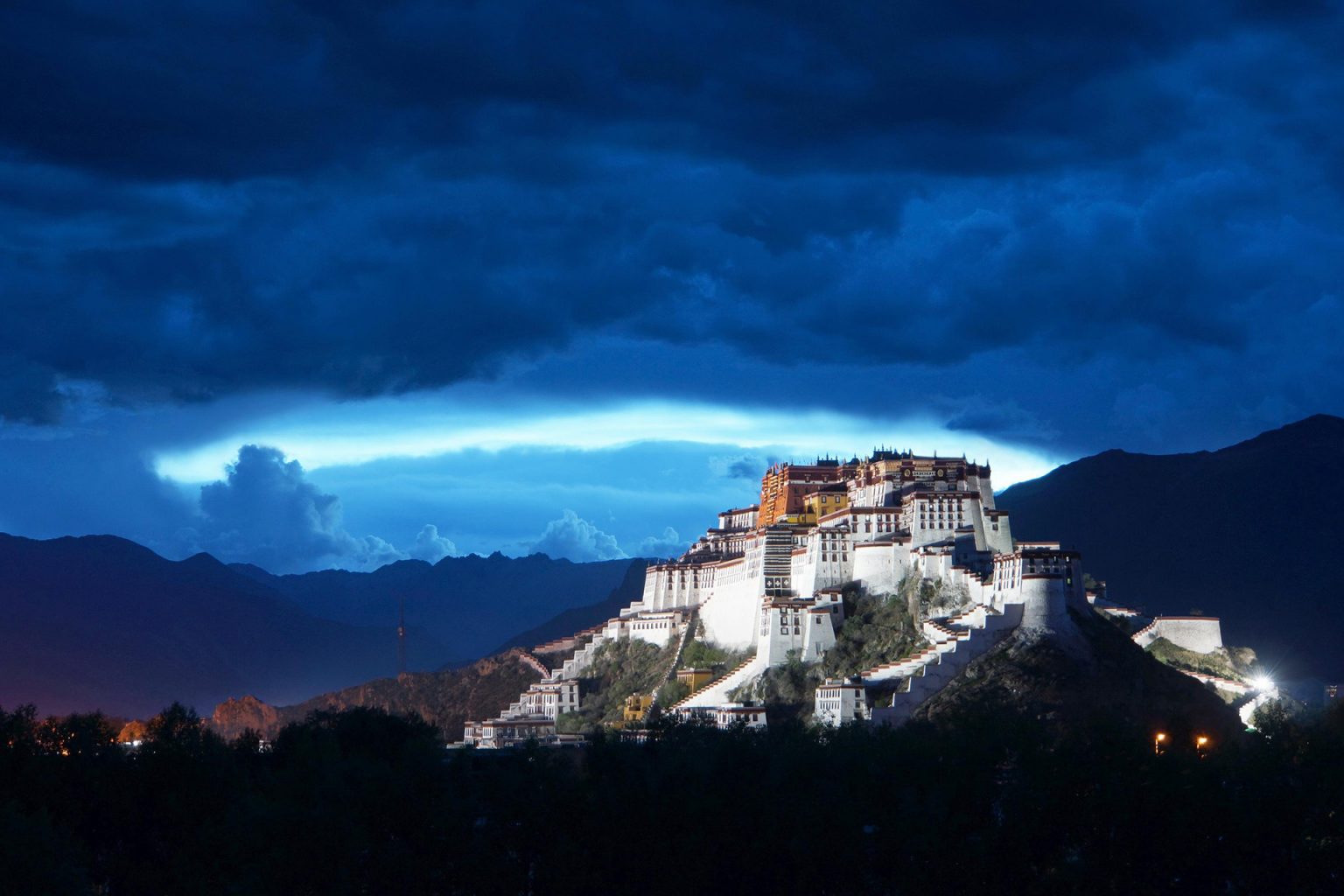 Welcome to the Potala Palace in Lhasa, Tibet!
This iconic palace is one of the most important Buddhist pilgrimage sites in the world, and is renowned for its stunning architecture and historical significance. Here's a guide to help you make the most of your visit.
Getting There:
The Potala Palace is located in the old center of Lhasa. The easiest way to get there is to take a taxi from the city center. Alternatively, you can take a bus from the Barkhor Square Bus Station.
Opening Hours:
The Potala Palace is open from 9am to 4pm from April to October, and from 9am to 3pm from November to March. It is closed on Sundays.
Tickets:
Tickets can be purchased at the entrance of the palace. The cost is 150 yuan for adults and 75 yuan for children.
What to See:
The Potala Palace is divided into two main areas – the White Palace and the Red Palace. The White Palace is the former residence of the Dalai Lama, while the Red Palace is home to various chapels and shrines. Both areas are filled with stunning works of art and architecture.
Photography:
Photography is allowed inside the palace, but visitors are asked to be respectful and not take photos in areas where photography is prohibited.
Tips:
– Wear comfortable shoes as there is a lot of walking involved.
– Bring a jacket or sweater as the palace can get quite cold.
– Make sure to check the opening hours before you visit.
– Bring water and snacks as there are no food stalls inside the palace.
We hope this guide helps you make the most of your visit to the Potala Palace. Enjoy your time in Lhasa!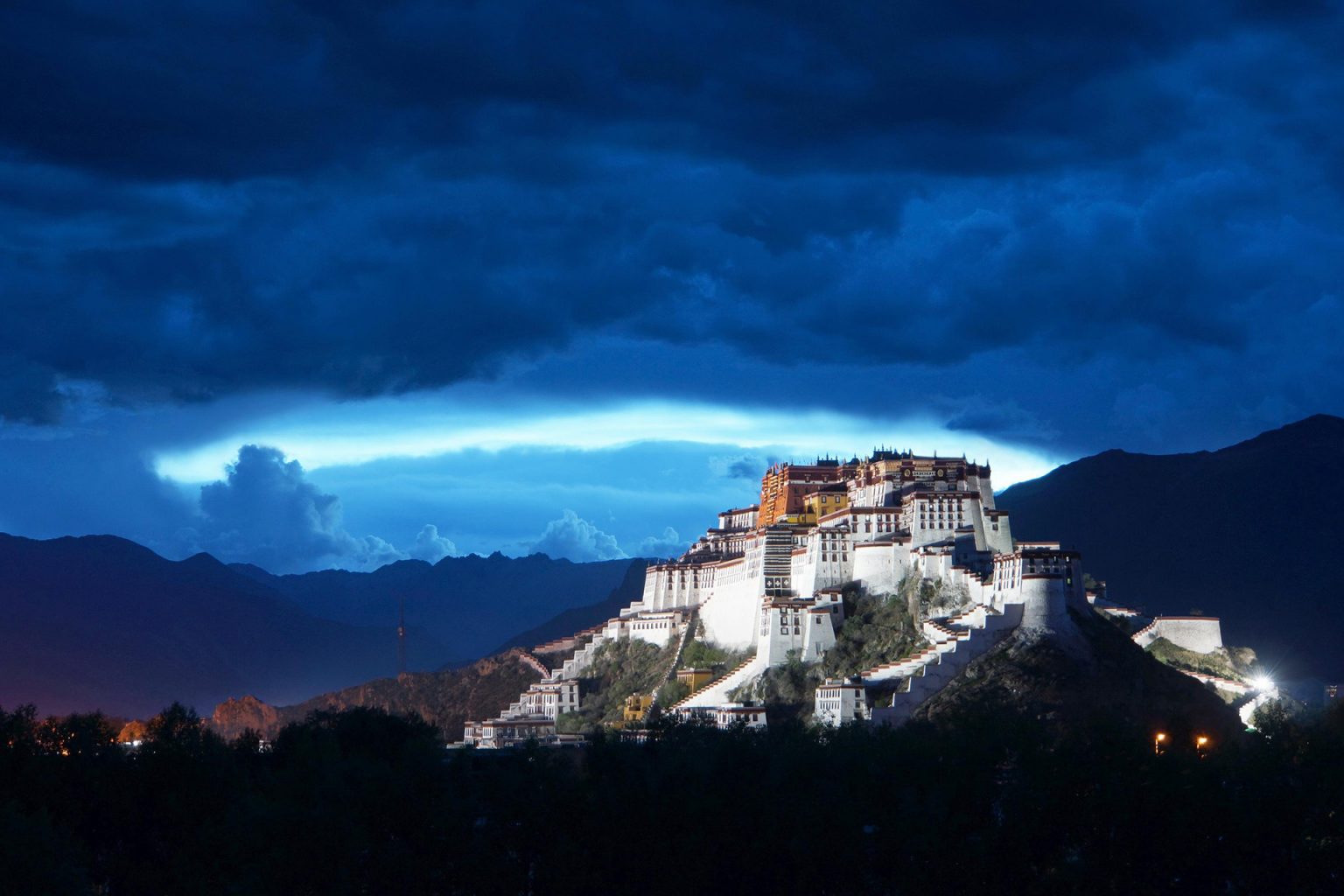 Events and Festivals:
The Potala Palace is home to many colorful events and festivals throughout the year. During the Tibetan New Year, the palace grounds are filled with locals and visitors alike, who come to celebrate with traditional music, dancing, and prayer. Other popular festivals include the Saga Dawa Festival, which celebrates the birth of Buddha, and the Shoton Festival, which features traditional Tibetan opera performances. No matter when you visit, there is always something special happening at the Potala Palace.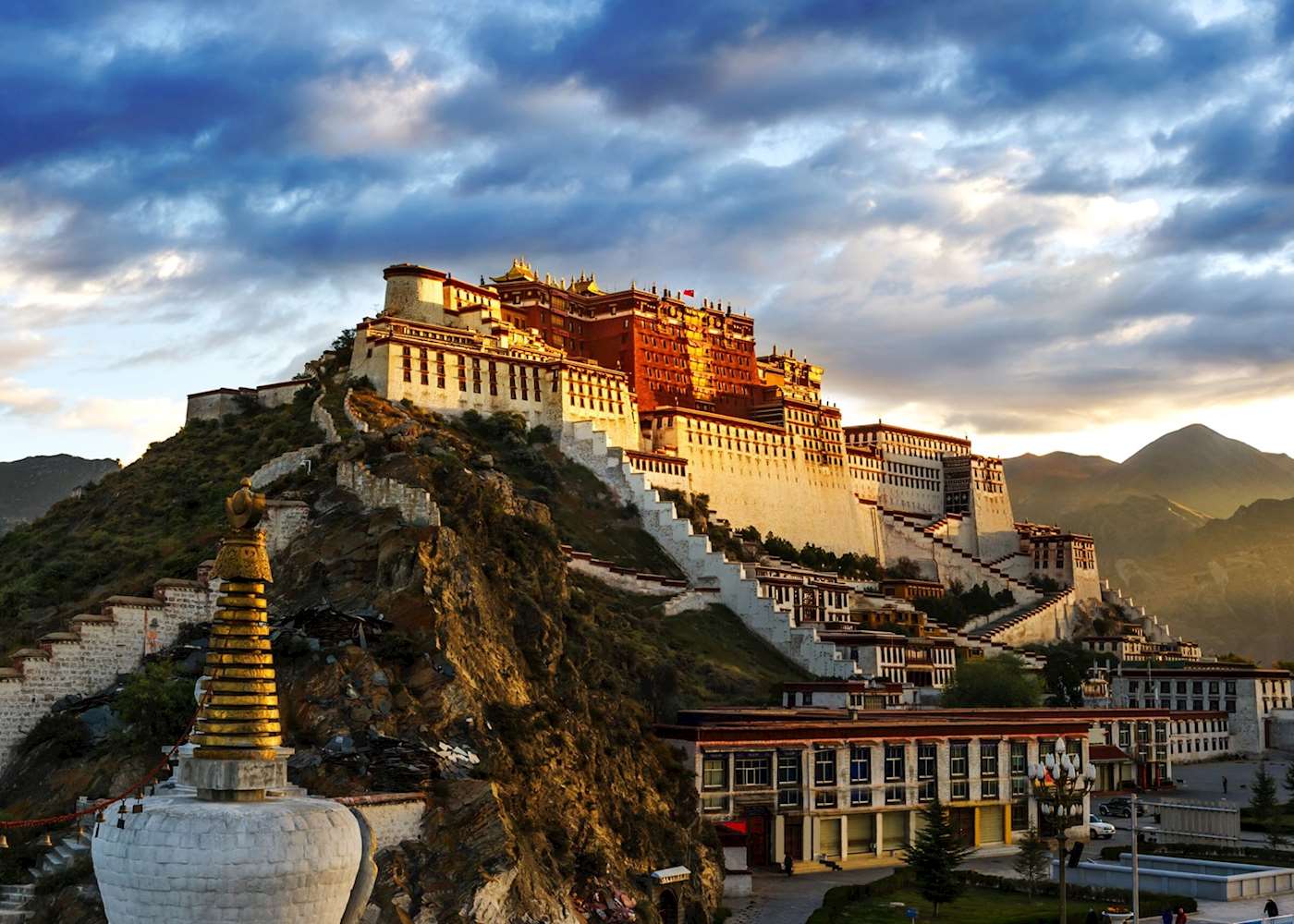 Location and Food:
The Potala Palace is located in the old center of Lhasa, making it easy to explore the city's other attractions. Nearby, you'll find the Jokhang Temple, the Norbulingka Palace, and the Sera Monastery.
When it comes to food, Lhasa has plenty of restaurants to choose from. Some of the most popular local dishes include momos (dumplings), thukpa (noodle soup), and tsampa (roasted barley flour). You can also find plenty of international cuisine, from Indian to Italian.
Whether you're looking for a quick bite or a full meal, you'll find something to suit your tastes in Lhasa. Enjoy your stay!

The Potala Palace in Lhasa, Tibet is an awe-inspiring destination that is sure to take your breath away. With its stunning architecture and breathtaking views, it is a must-see destination for any traveler. From the ancient Buddhist temples to the vibrant Tibetan culture, there is something for everyone to enjoy. Whether you are looking for spiritual enlightenment, an adventure, or simply a chance to explore a new culture, the Potala Palace is the perfect place to do it. With its rich history, fascinating culture, and incredible architecture, it is an experience that you will never forget.
To search for flights: https://aviasales.tp.st/BpZVTmNB
To search rent a car: https://discovercars.tp.st/zlth7VUe
To search for hotels: https://hotellook.tp.st/rTRN8i1V
To search for bike rental companies: https://bikesbooking.tp.st/MP1Prirj
For insurance: https://ektatraveling.tp.st/UsFCGShY
Adventures in cities: https://www.getyourguide.com/?partner_id=1IFTBRR&utm_medium=online_publisher&placement=%22other%22
There are many benefits to using these services, whether you're booking a flight, hiring a car, or exploring new destinations. Here are just a few reasons why you should choose us:ň
Convenience: Our platform makes it easy to find and book the travel options you need, all in one place. No more searching multiple websites or making multiple phone calls.
Expert support: Our team of experts is available 24/7 to help you with any questions or concerns you may have. We're here to ensure you have a smooth and stress-free experience.
Competitive prices: We work with multiple suppliers to bring you the best prices on flights, car rentals, and more. You can be confident that you're getting a good deal when you book with us.
Wide selection: Whether you're looking for a budget-friendly option or a luxury experience, we have a range of options to choose from. You're sure to find the perfect travel solution for your needs.
Peace of mind: We know that travel can be unpredictable, which is why we offer secure payment options and flexible booking policies. You can book with confidence knowing that you're in good hands.