Cologne Cathedral is one of the most famous landmarks in Germany and a must-see for any traveler visiting the city. Located in the heart of the city, the cathedral is the largest Gothic church in Northern Europe and a UNESCO World Heritage Site. Here's everything you need to know for a perfect visit to Cologne Cathedral.
Getting There:
The cathedral is located in the center of Cologne, just a few minutes' walk from the main train station. You can also take the subway to the Heumarkt station, which is a short walk away.
Opening Hours:
The cathedral is open from 6 am to 8 pm most days. However, the hours may vary depending on the season, so it's best to check the official website for the most up-to-date information.
Entry Fees:
Entry to the cathedral is free, although there are charges for some of the guided tours.
Tours:
Guided tours of the cathedral are available in several languages, including English. The tours typically last around 45 minutes and provide an in-depth look at the history and architecture of the building.
Attractions:
Once inside the cathedral, be sure to check out the stunning stained glass windows and the intricate carvings on the walls. You can also climb the 500 steps to the top of the south tower for a breathtaking view of Cologne.
Nearby Attractions:
The cathedral is surrounded by plenty of other attractions, including the nearby Hohenzollern Bridge, the Chocolate Museum, and the historic Old Town.
With its awe-inspiring size and stunning architecture, Cologne Cathedral is a must-visit for any traveler to the city. Be sure to add it to your itinerary and enjoy a memorable experience!
Events & Festivals:
Cologne Cathedral is home to a number of events and festivals throughout the year, ranging from traditional religious celebrations to modern music festivals. One of the most popular is the annual Christmas Market, which takes place in December and features a variety of food, drink, and entertainment. The city also hosts the annual Cologne Carnival, a three-day event that features parades, parties, and plenty of revelry. Other events include the Cologne Marathon, the Cologne Philharmonic Orchestra's Summer Festival, and the Christmas Concerts in the Cathedral. No matter what time of year you visit, there's sure to be something to enjoy in Cologne.
Location and Food:
Cologne Cathedral is located in the heart of the city, surrounded by plenty of restaurants, cafes, and bars. Whether you're looking for a quick bite or a full-on dining experience, you'll find something to suit your tastes. Popular restaurants in the area include the Michelin-starred La Vie, the traditional German eatery Zum Kolsch, and the modern Italian restaurant La Terrazza. For a quick snack, try the local specialty of Kölsch beer and pretzels.
If you're looking for something a little more unique, there are plenty of food tours available in the city. These tours take you around the city to sample the best local cuisine, including Kölsch beer, sausages, and pastries.
No matter what you're looking for, you'll find it in the vicinity of Cologne Cathedral. From traditional German cuisine to modern international dishes, there's something for everyone. Enjoy your visit!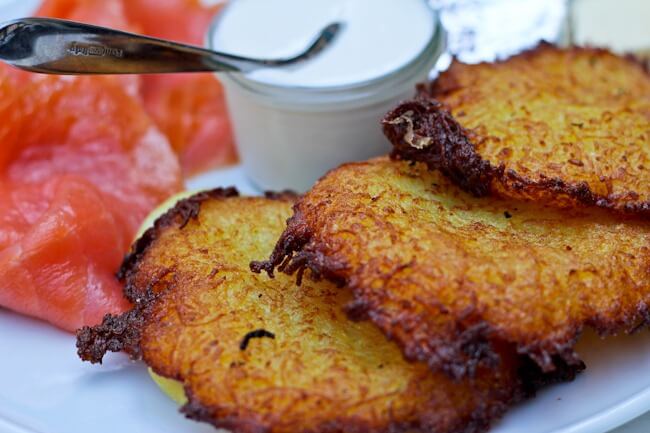 Cologne Cathedral is a beautiful and awe-inspiring destination that should be on everyone's travel list. It is a remarkable structure that stands as a testament to the skill and dedication of its creators. Its intricate architecture and remarkable scale make it a must-see for any traveler. Its history and significance to the city of Cologne make it a place of great importance and a symbol of the city's culture and heritage. Whether you're looking for a place to explore and admire or a place to worship and reflect, Cologne Cathedral is the perfect destination.
To search for flights: https://aviasales.tp.st/BpZVTmNB
To search rent a car: https://discovercars.tp.st/zlth7VUe
To search for hotels: https://hotellook.tp.st/rTRN8i1V
To search for bike rental companies: https://bikesbooking.tp.st/MP1Prirj
For insurance: https://ektatraveling.tp.st/UsFCGShY
Adventures in cities: https://www.getyourguide.com/?partner_id=1IFTBRR&utm_medium=online_publisher&placement=%22other%22
There are many benefits to using these services, whether you're booking a flight, hiring a car, or exploring new destinations. Here are just a few reasons why you should choose us:ň
Convenience: Our platform makes it easy to find and book the travel options you need, all in one place. No more searching multiple websites or making multiple phone calls.
Expert support: Our team of experts is available 24/7 to help you with any questions or concerns you may have. We're here to ensure you have a smooth and stress-free experience.
Competitive prices: We work with multiple suppliers to bring you the best prices on flights, car rentals, and more. You can be confident that you're getting a good deal when you book with us.
Wide selection: Whether you're looking for a budget-friendly option or a luxury experience, we have a range of options to choose from. You're sure to find the perfect travel solution for your needs.
Peace of mind: We know that travel can be unpredictable, which is why we offer secure payment options and flexible booking policies. You can book with confidence knowing that you're in good hands.