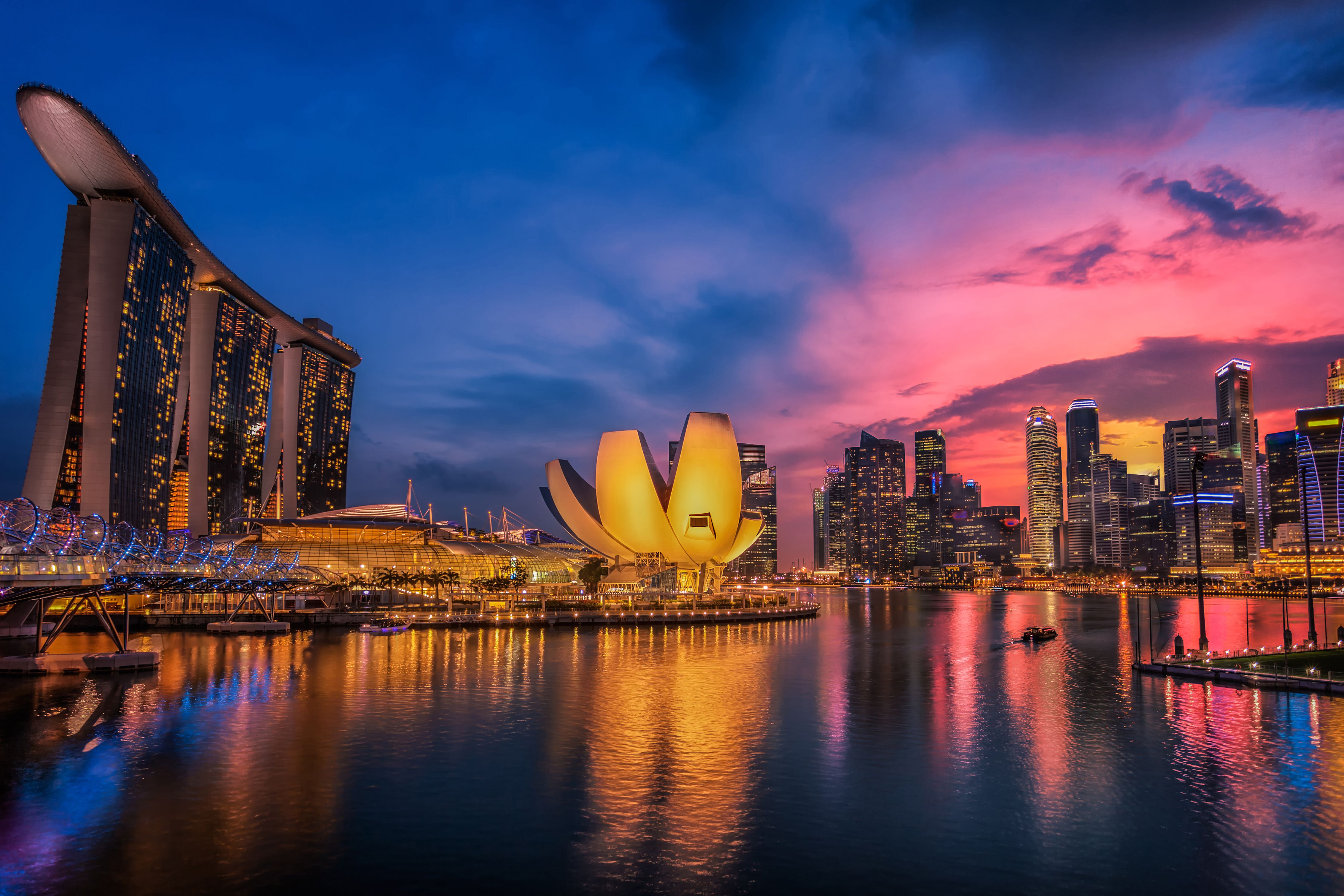 Welcome to Singapore! Singapore is a vibrant and diverse city-state located in Southeast Asia. Whether you're looking for a luxurious weekend getaway or a cultural exploration, Singapore has something for everyone. Here's your guide to the best of Singapore.
Getting Around: Singapore is a very easy city to get around. The public transportation system is highly efficient and affordable, with a network of buses, MRT (Mass Rapid Transit) trains, and taxis.
Accommodations: Singapore has a wide range of accommodation options, from luxury hotels to budget hostels. For a luxurious stay, try Marina Bay Sands or the Raffles Hotel. For a more budget-friendly option, try the Fragrance Hotel or the Value Hotel.
Food: Singapore is a food lover's paradise. From street food to fine dining, there is something for everyone. Try out some of the local dishes like Hainanese chicken rice or chili crab. Don't forget to try the famous Singapore Sling at Raffles Hotel.
Attractions: Singapore has plenty of attractions to explore, from shopping malls to historic sites. Take a stroll through the Gardens by the Bay, explore the National Museum, or take a ride on the Singapore Flyer.
Nightlife: Singapore is known for its vibrant nightlife. Head to Clarke Quay for a night of dancing and drinks, or check out the bars and clubs in Boat Quay.
Shopping: Singapore is a great place to shop, with plenty of malls, markets, and boutiques. Head to Orchard Road for high-end shopping, or explore the local markets like the Bugis Street Market.
We hope you have a wonderful time in Singapore! Enjoy your stay!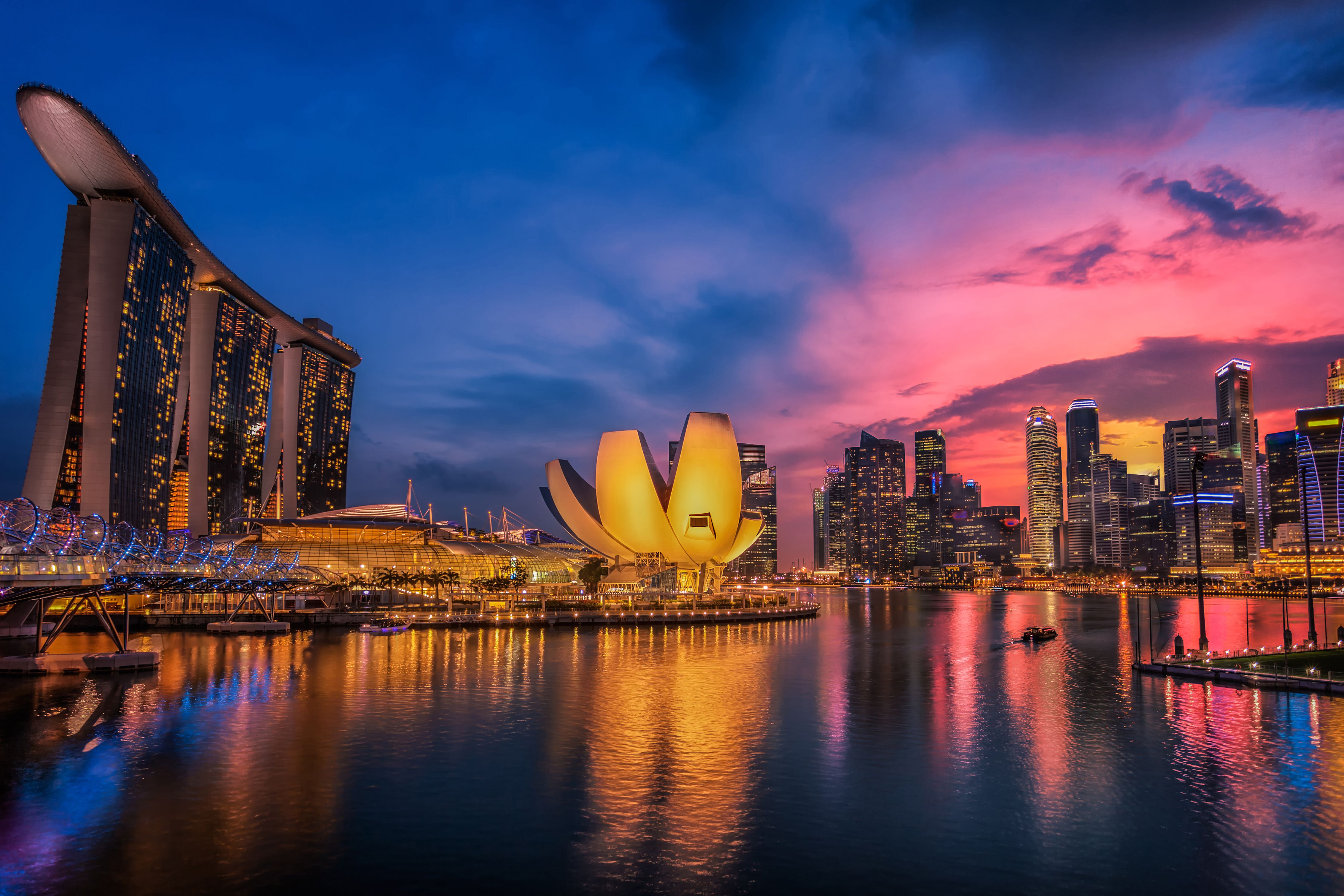 Events/Festivals: Singapore is a vibrant city and is home to a variety of festivals and events throughout the year. From the Singapore Grand Prix to the Singapore International Film Festival, there is something for everyone. The Singapore Food Festival is a great way to experience the local cuisine and culture, while the Singapore Arts Festival is a great way to explore the city's art scene. The Thaipusam Festival is a Hindu festival celebrated in January and is one of the most popular festivals in Singapore. The Chingay Parade is held every February and is a vibrant parade of floats, costumes, and music. The Great Singapore Sale is a great time to find deals on clothing and electronics.
No matter what time of year you visit Singapore, you're sure to find something to enjoy!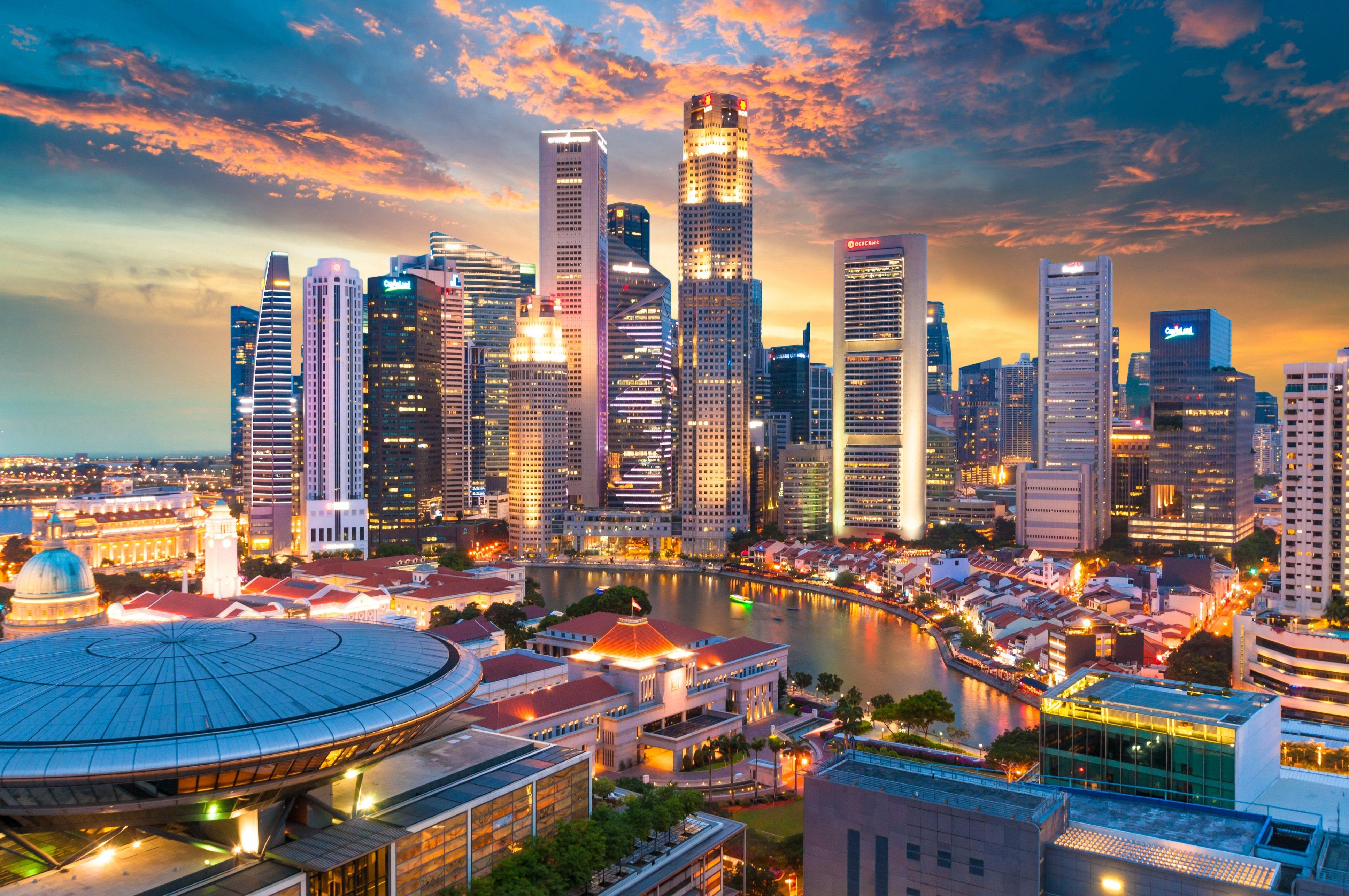 Location: Singapore is located in Southeast Asia, just south of Malaysia and east of Indonesia. It is situated on the tip of the Malay Peninsula, and consists of one main island and 63 smaller islands. The city-state is a vibrant mix of cultures, with influences from Chinese, Malay, Indian, and European cultures.
Food: Singapore is a foodie's paradise, offering a variety of cuisines from around the world. Some of the local dishes to try include Hainanese chicken rice, chili crab, and laksa. If you're looking for a more international experience, there are plenty of international restaurants to choose from. From fine dining to street food, Singapore has something for everyone. Don't forget to try the famous Singapore Sling at Raffles Hotel!
Singapore is an amazing destination for travelers of all ages and interests. With its unique blend of cultures, stunning architecture, delicious food, and vibrant nightlife, Singapore is a place where you can experience something truly unique. Whether you're looking for a relaxing getaway, a thrilling adventure, or a cultural experience, Singapore is the perfect place to explore. From its world-class attractions to its stunning natural beauty, Singapore is a country that will leave you with unforgettable memories. So, if you're looking for a place to explore, Singapore should be on the top of your list.
To search for flights: https://aviasales.tp.st/BpZVTmNB
To search rent a car: https://discovercars.tp.st/zlth7VUe
To search for hotels: https://hotellook.tp.st/rTRN8i1V
To search for bike rental companies: https://bikesbooking.tp.st/MP1Prirj
For insurance: https://ektatraveling.tp.st/UsFCGShY
Adventures in cities: https://www.getyourguide.com/?partner_id=1IFTBRR&utm_medium=online_publisher&placement=%22other%22
There are many benefits to using these services, whether you're booking a flight, hiring a car, or exploring new destinations. Here are just a few reasons why you should choose us:ň
Convenience: Our platform makes it easy to find and book the travel options you need, all in one place. No more searching multiple websites or making multiple phone calls.
Expert support: Our team of experts is available 24/7 to help you with any questions or concerns you may have. We're here to ensure you have a smooth and stress-free experience.
Competitive prices: We work with multiple suppliers to bring you the best prices on flights, car rentals, and more. You can be confident that you're getting a good deal when you book with us.
Wide selection: Whether you're looking for a budget-friendly option or a luxury experience, we have a range of options to choose from. You're sure to find the perfect travel solution for your needs.
Peace of mind: We know that travel can be unpredictable, which is why we offer secure payment options and flexible booking policies. You can book with confidence knowing that you're in good hands.