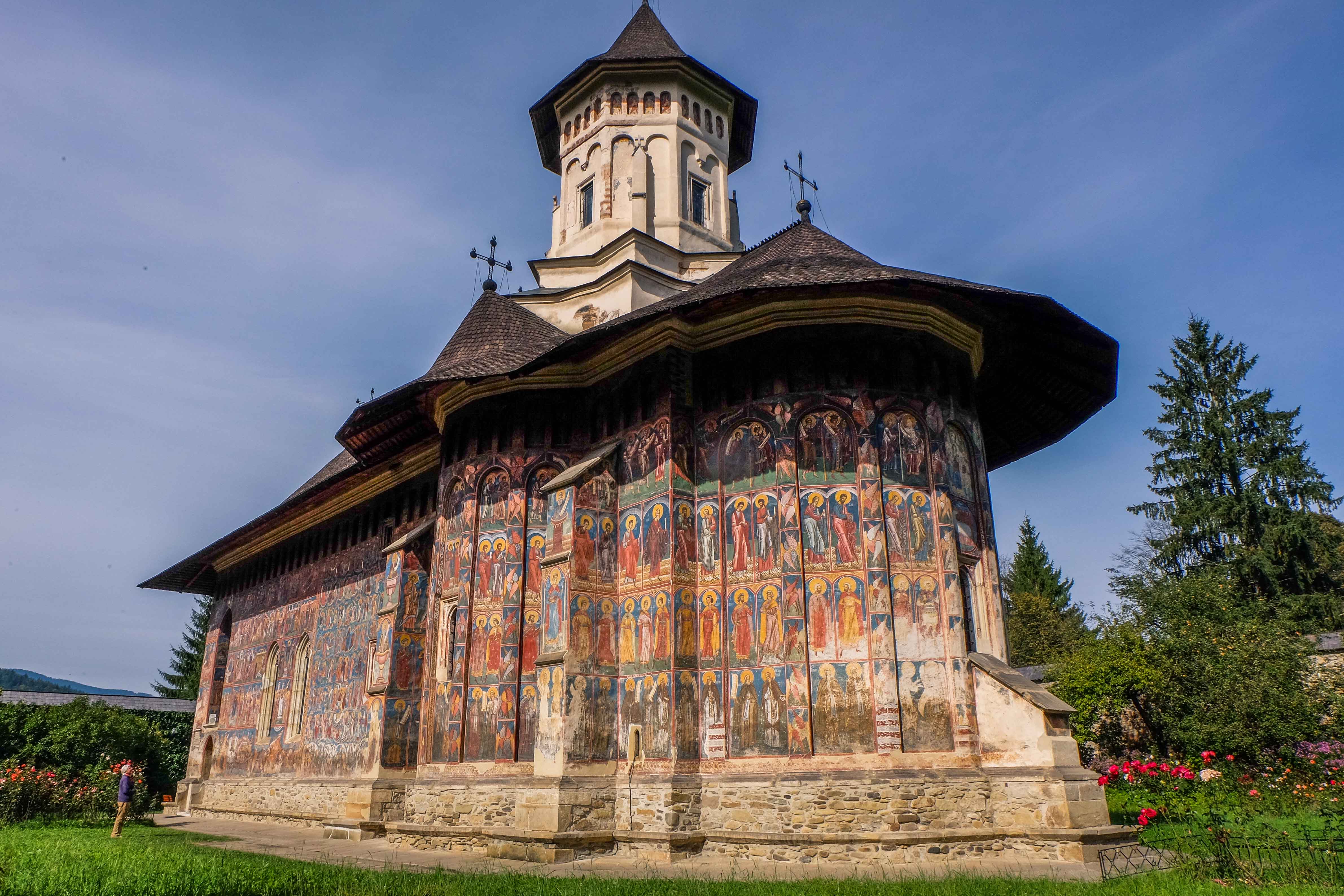 Painted Monasteries of Romania
The Painted Monasteries of Romania are a unique and remarkable part of the country's cultural heritage. These 15th and 16th century structures are located in the northern part of Romania and are part of the UNESCO World Heritage Site. The monasteries are renowned for their beautiful frescoes, which depict religious scenes and stories from the Bible.
Getting There
The best way to get to the Painted Monasteries is to fly into Bucharest and take a train or bus to the northern part of Romania. It is also possible to rent a car from Bucharest and drive to the monasteries.
What to See
There are 8 Painted Monasteries located in Romania, each with its own unique style of frescoes. The best known is the Voronet Monastery, which is known for its vivid blue frescoes. Other notable monasteries include Sucevita Monastery, Humor Monastery, and Moldovita Monastery.
When to Visit
The best time to visit the Painted Monasteries is during the summer months, when the weather is warm and pleasant. The monasteries are open to visitors from April to October.
Tips for Visiting
When visiting the Painted Monasteries, it is important to dress modestly and to respect the religious nature of the sites. Photography is permitted, but visitors should not touch the frescoes or take any souvenirs from the monasteries. It is also important to be aware of the opening hours of the monasteries, as some close earlier than others.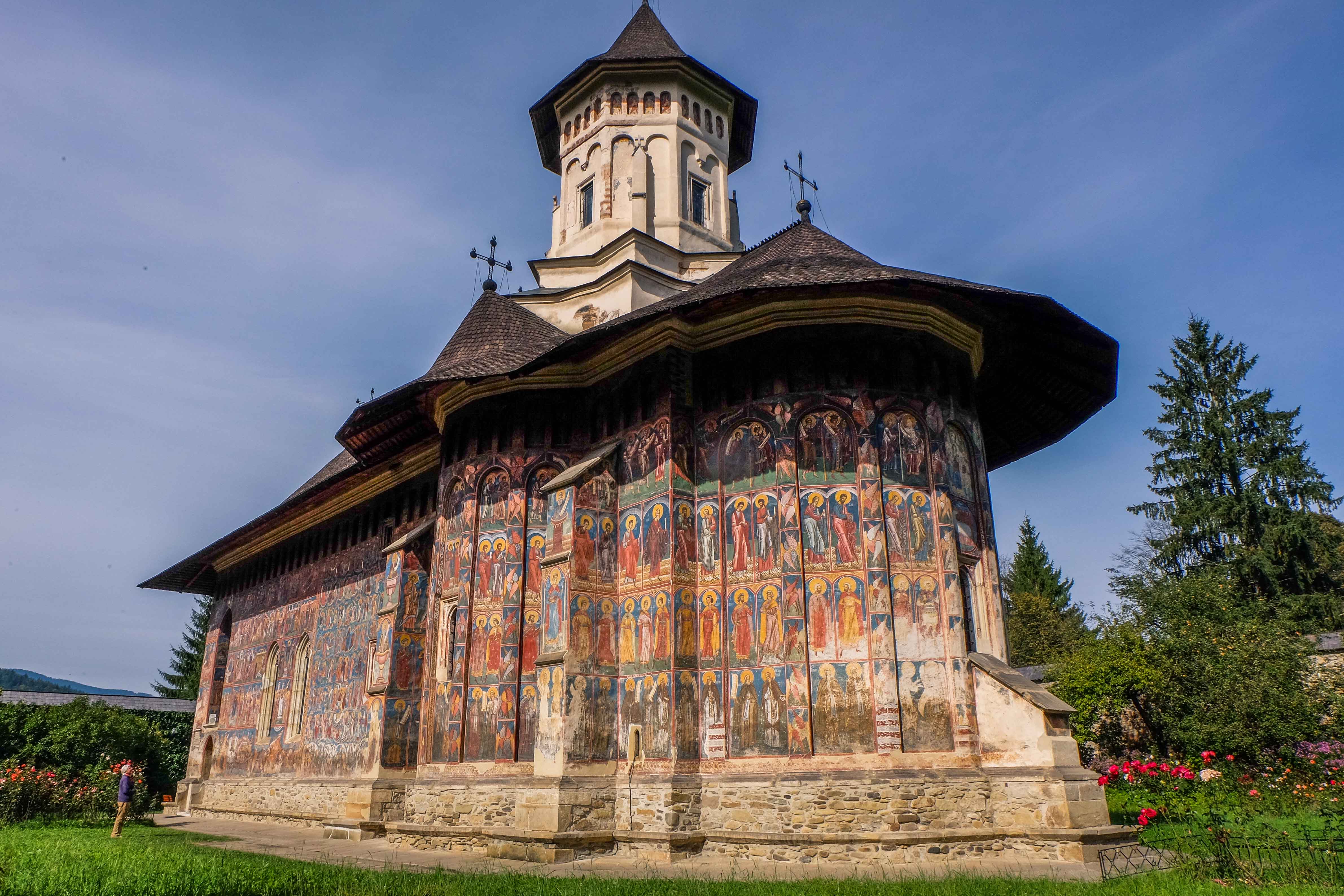 Events and Festivals
The Painted Monasteries are also home to a variety of events and festivals throughout the year. In the summer months, visitors can enjoy the annual Festival of the Painted Monasteries, which celebrates the frescoes and religious stories depicted in the monasteries. During the festival, visitors can take guided tours of the monasteries, enjoy traditional music and dance performances, and sample local food and wine.
Other popular events include the Easter Procession, which takes place in April, and the Monastery Festival, which takes place in August. These festivals are a great way to experience the culture and tradition of the Painted Monasteries, as well as to meet local people and learn more about the history of the region.
The Painted Monasteries of Romania are a unique and fascinating part of the country's cultural heritage. With their beautiful frescoes, interesting events and festivals, and welcoming locals, the monasteries offer visitors a truly memorable experience. Whether you're looking for a peaceful retreat or an exciting adventure, the Painted Monasteries of Romania are sure to provide a unique and memorable experience.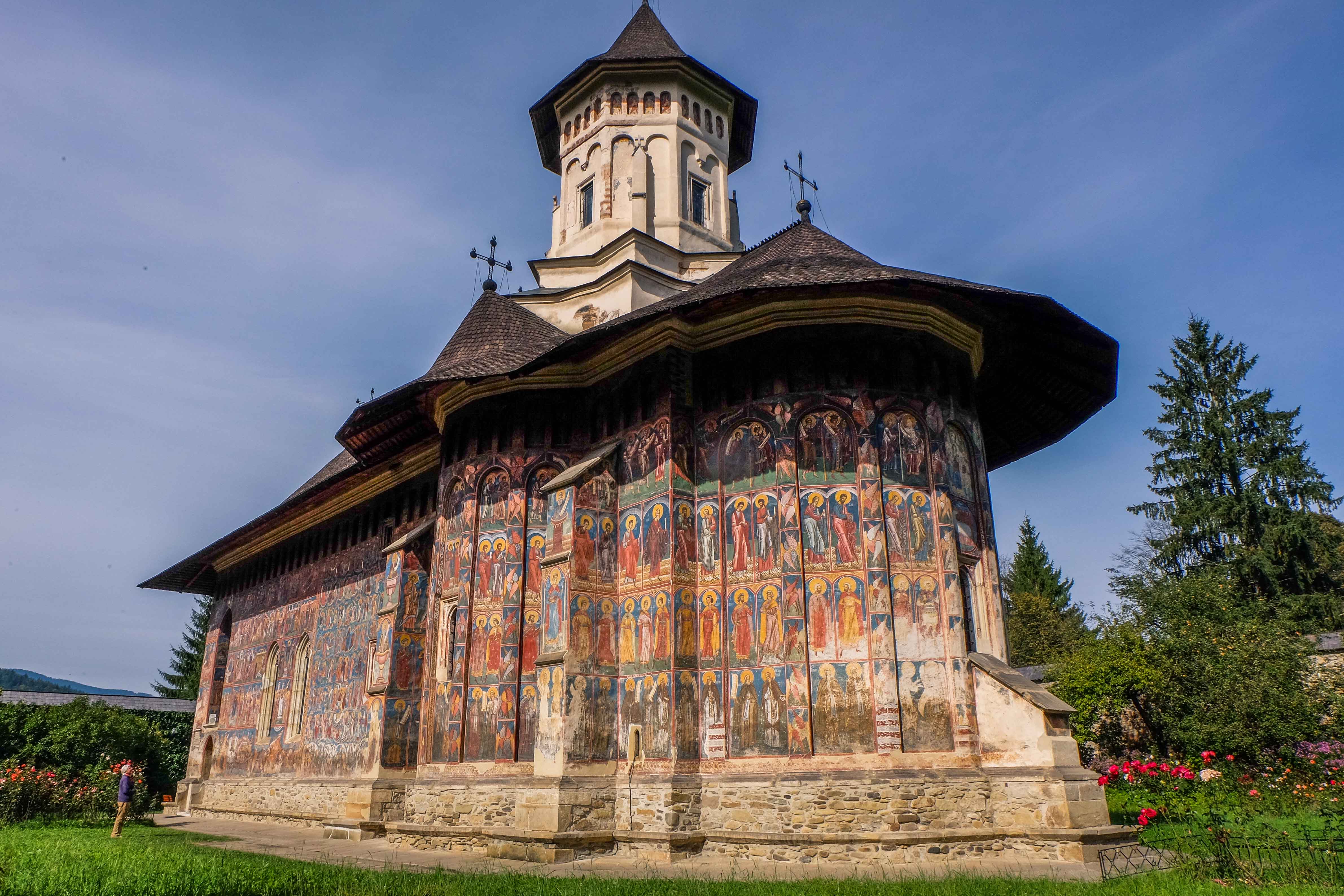 Location and Food
The Painted Monasteries are located in the northern part of Romania, in the region of Bukovina. This region is known for its stunning landscapes and lush forests, making it the perfect place for a peaceful getaway. The monasteries are surrounded by small villages, which offer a variety of traditional Romanian cuisine. Popular dishes include sarmale (stuffed cabbage rolls), mamaliguta (polenta with cheese and sour cream), and cozonac (sweet bread). Visitors can also find a variety of international dishes in the larger towns and cities. There are also plenty of cafes and restaurants in the area, where visitors can sample local wines and spirits.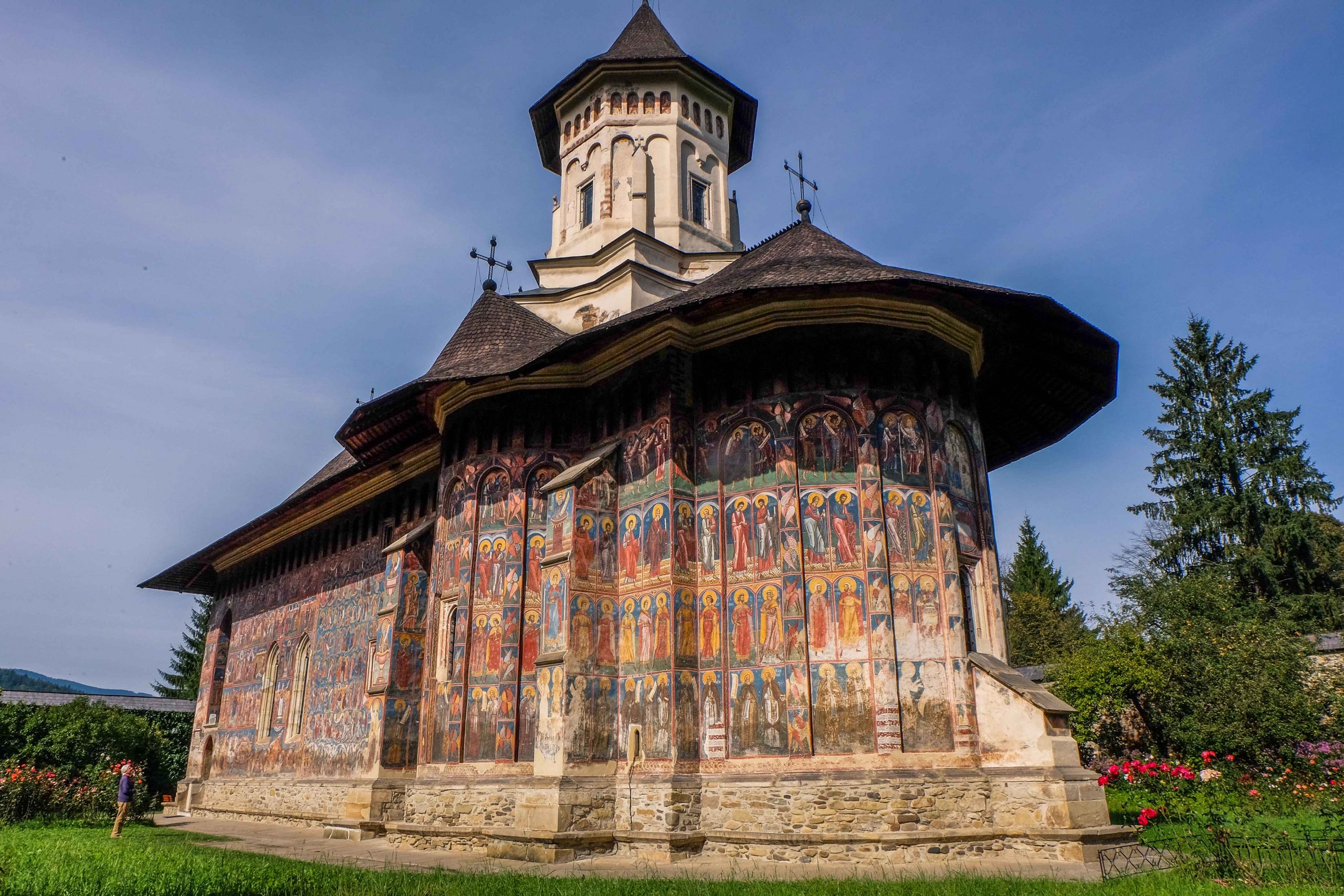 The Painted Monasteries of Romania are a unique and stunning destination that should not be overlooked. From the breathtaking frescoes that adorn the walls to the breathtaking landscapes of the surrounding countryside, this destination is sure to provide a unique and unforgettable experience. With its rich cultural heritage, vibrant local culture, and incredible natural beauty, Romania is an ideal travel destination for those looking to explore a unique and diverse country. From the vibrant capital of Bucharest to the quaint and charming villages of Transylvania, Romania is a country full of surprises. Whether you are looking for a romantic getaway, a family holiday, or a cultural adventure, the Painted Monasteries of Romania are sure to provide you with an unforgettable experience.
To search for flights: https://aviasales.tp.st/BpZVTmNB
To search rent a car: https://discovercars.tp.st/zlth7VUe
To search for hotels: https://hotellook.tp.st/rTRN8i1V
To search for bike rental companies: https://bikesbooking.tp.st/MP1Prirj
For insurance: https://ektatraveling.tp.st/UsFCGShY
Adventures in cities: https://www.getyourguide.com/?partner_id=1IFTBRR&utm_medium=online_publisher&placement=%22other%22
There are many benefits to using these services, whether you're booking a flight, hiring a car, or exploring new destinations. Here are just a few reasons why you should choose us:ň
Convenience: Our platform makes it easy to find and book the travel options you need, all in one place. No more searching multiple websites or making multiple phone calls.
Expert support: Our team of experts is available 24/7 to help you with any questions or concerns you may have. We're here to ensure you have a smooth and stress-free experience.
Competitive prices: We work with multiple suppliers to bring you the best prices on flights, car rentals, and more. You can be confident that you're getting a good deal when you book with us.
Wide selection: Whether you're looking for a budget-friendly option or a luxury experience, we have a range of options to choose from. You're sure to find the perfect travel solution for your needs.
Peace of mind: We know that travel can be unpredictable, which is why we offer secure payment options and flexible booking policies. You can book with confidence knowing that you're in good hands.