1. Getting There: Petra is located in the south of Jordan, about a three hour drive from the capital of Amman. The easiest way to get there is by car, but there are also buses and taxis available from Amman.
2. When to Go: The best time to visit Petra is in the spring and fall, when temperatures are mild and the crowds are smaller. Summer can be very hot and winter can be cold and wet.
3. Where to Stay: There are a variety of hotels and guesthouses in the area, ranging from budget to luxury. Most hotels offer packages that include tours and transportation to the site.
4. What to See: The main attraction in Petra is the Treasury, a huge carved temple that is one of the most iconic sights in the world. Other must-see attractions include the Monastery, the Street of Facades, and the Royal Tombs.
5. What to Do: Aside from sightseeing, there are plenty of activities to do in Petra. You can take a camel ride, go horseback riding, or take a guided tour of the area. There are also plenty of souvenir shops, restaurants, and cafes in the area.
6. Safety: Petra is generally a safe place to visit, but it is always important to be aware of your surroundings and take basic safety precautions. Be sure to dress appropriately and avoid walking alone at night.
Events and Festivals in Petra
Petra is a vibrant and exciting place, and the city hosts a number of festivals and events throughout the year. The most popular event is the Petra Festival, which takes place in the spring and features traditional music and dance performances, camel and horse races, and fireworks. The festival also features traditional food and crafts, and is a great way to experience the local culture.
The Petra by Night event is another popular event, which takes place every Monday and Thursday evening. During this event, visitors can explore the city after dark, and take a candlelit tour of the ancient monuments. The Petra Marathon is also a popular event, which takes place in October and draws thousands of runners from all over the world.
Finally, the Petra International Music Festival is held every summer, and features a variety of musical performances from local and international artists. This festival is a great way to experience the city's vibrant culture and musical heritage. No matter when you visit Petra, there is sure to be an event or festival that you can enjoy.
Location and Food
Petra is a unique destination for food lovers. The city is home to a variety of restaurants, cafes, and food stalls that offer a wide range of cuisines. For traditional Middle Eastern cuisine, head to the local markets, where you can find freshly prepared dishes like falafel, shawarma, and hummus. For a more upscale experience, visit one of the many restaurants in the area. These restaurants serve a variety of international dishes, from Italian pasta to Japanese sushi.
No visit to Petra is complete without trying the local specialty, the Petra Burger. This delicious sandwich is made with fresh ingredients, including beef, onions, tomatoes, and spices. It is served on a toasted bun and topped with a creamy tahini sauce.
In addition to the restaurants in Petra, there are also plenty of outdoor food vendors. These vendors serve up everything from freshly squeezed juices to grilled kebabs. For a unique experience, try the Petra Street Food Tour, which takes you through the local markets and introduces you to the best dishes in the city.
No matter where you choose to eat in Petra, you can be sure to find something delicious. Whether you're looking for a quick snack or a full meal, Petra has something for everyone.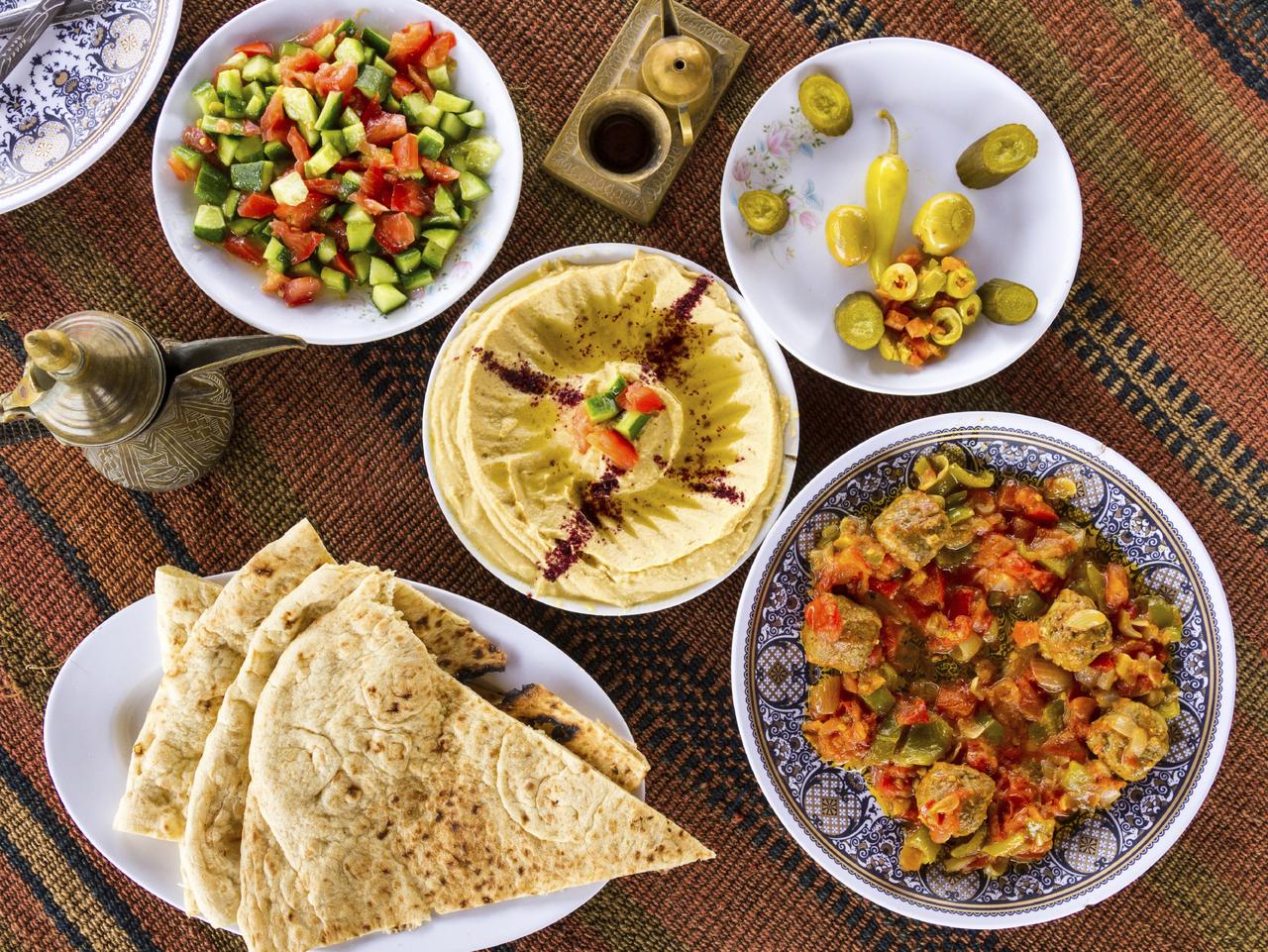 Traveling to Petra, Jordan is a must for any traveler looking for a unique and unforgettable experience. The ancient city of Petra is a world-renowned archaeological site, and its many ruins, monuments, and monuments are a testament to its long and storied history. From the iconic Treasury to the Monastery, Petra offers a wealth of sights and experiences that will leave you in awe. Whether you're visiting for a day trip or planning a longer stay, Petra is a destination you won't soon forget. With its stunning natural beauty, fascinating history, and friendly locals, Petra is a travel destination like no other.
To search for flights: https://aviasales.tp.st/BpZVTmNB
To search rent a car: https://discovercars.tp.st/zlth7VUe
To search for hotels: https://hotellook.tp.st/rTRN8i1V
To search for bike rental companies: https://bikesbooking.tp.st/MP1Prirj
For insurance: https://ektatraveling.tp.st/UsFCGShY
Adventures in cities: https://www.getyourguide.com/?partner_id=1IFTBRR&utm_medium=online_publisher&placement=%22other%22
There are many benefits to using these services, whether you're booking a flight, hiring a car, or exploring new destinations. Here are just a few reasons why you should choose us:ň
Convenience: Our platform makes it easy to find and book the travel options you need, all in one place. No more searching multiple websites or making multiple phone calls.
Expert support: Our team of experts is available 24/7 to help you with any questions or concerns you may have. We're here to ensure you have a smooth and stress-free experience.
Competitive prices: We work with multiple suppliers to bring you the best prices on flights, car rentals, and more. You can be confident that you're getting a good deal when you book with us.
Wide selection: Whether you're looking for a budget-friendly option or a luxury experience, we have a range of options to choose from. You're sure to find the perfect travel solution for your needs.
Peace of mind: We know that travel can be unpredictable, which is why we offer secure payment options and flexible booking policies. You can book with confidence knowing that you're in good hands.