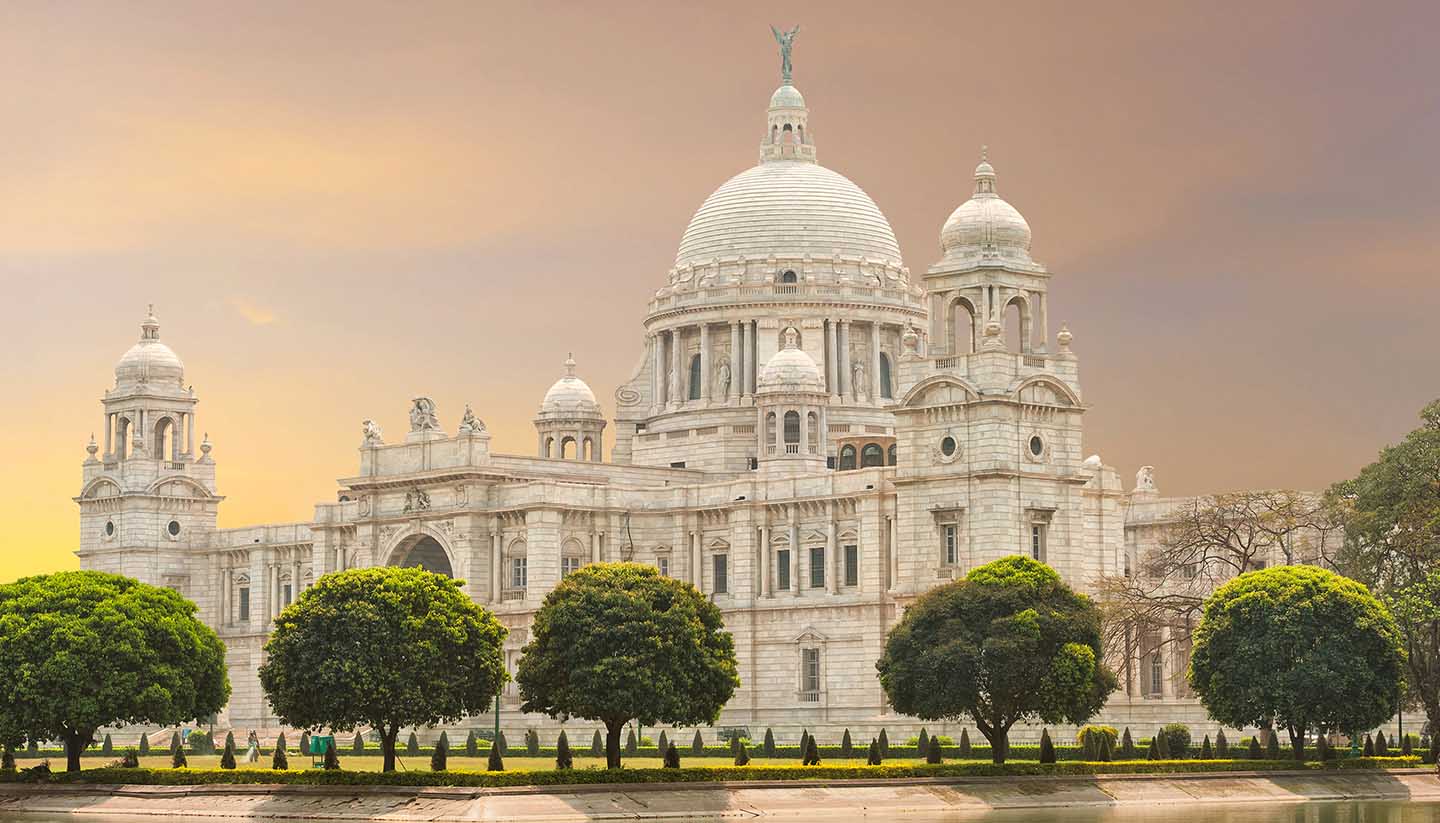 Kolkata,
India
is a bustling city full of culture, history, and a vibrant atmosphere. Whether you're visiting for business or pleasure, there's something for everyone in this bustling metropolis. Here's a guide to help you make the most of your trip to Kolkata. Getting Around: Kolkata has an extensive public transportation system, including a metro, trams, buses, and ferries. The metro is the most efficient way to get around, and it's relatively inexpensive. Taxis are also available, but they can be expensive. Where to Stay: Kolkata has a wide range of accommodation options, from budget hotels to luxury resorts. If you're looking for a more authentic experience, try one of the city's many guesthouses. They're usually cheaper and more intimate than hotels. What to Do: Kolkata is
home
to a variety of attractions, from historical sites to contemporary art galleries. Visit the iconic Victoria Memorial, explore the vibrant markets of College Street, or take a stroll along the Hooghly River. For a unique experience, take a tour of the city's many temples.
Food
& Drink: Kolkata is known for its delicious street
food
. From chaat to kathi rolls, there's something for everyone. If you're looking for a more upscale experience, try one of the city's many fine-dining restaurants. Wash it all down with a cup of chai or a local beer. Safety: Kolkata is generally a safe city, but it's important to take precautions. Avoid walking alone at night, and be mindful of your belongings. If you're taking public transportation, try to stay in well-lit areas. Kolkata is a vibrant city full of culture and history. With this guide, you'll be sure to have an enjoyable and memorable experience.
Events & Festivals: Kolkata is a city that loves to celebrate, and there are plenty of festivals and events throughout the year. The largest festival is the Durga Puja, which is celebrated in October. During this time, the city comes alive with colorful decorations, street parades, and traditional music and dance. Other popular festivals include the Rath Yatra in June, the Kali Puja in October, and the Kolkata Book Fair in January. Kolkata is also
home
to a variety of cultural events. From classical music performances to art exhibitions, there's something for everyone. The city also hosts international film festivals, theatre festivals, and literary festivals. No matter when you visit Kolkata, you're sure to find something to enjoy. With its vibrant culture and diverse events, it's the perfect
destination
for a memorable trip.
Location: Kolkata is located in the eastern part of
India
, along the banks of the Hooghly River. It's the capital of the state of West Bengal, and it's one of the most populous cities in the country. The city is known for its colonial-era architecture, vibrant markets, and bustling streets.
Food
: Kolkata is a
food
lover's paradise. From street
food
to fine-dining restaurants, there's something for everyone. Traditional Bengali cuisine is known for its use of fish, rice, and spices. Popular dishes include kosha mangsho (spicy mutton curry), doi maach (fish in yogurt sauce), and bhapa ilish (steamed hilsa fish). For a sweet treat, try the city's famous rosogolla (syrup-soaked cottage cheese balls). For a more upscale experience, try one of the city's many fine-dining restaurants. Kolkata is also
home
to a variety of international cuisines, including Italian, Chinese, and Mexican.