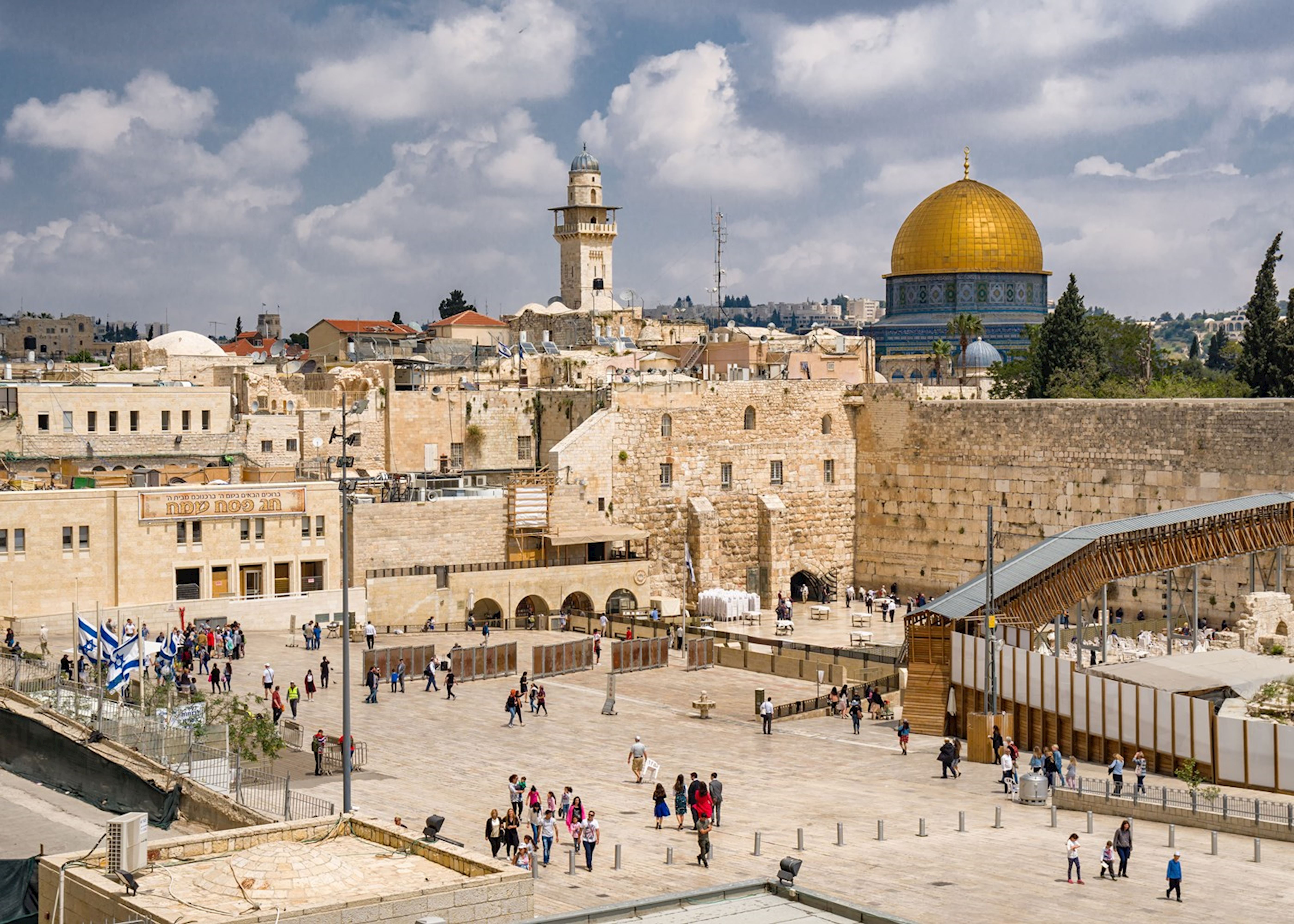 Welcome to Jerusalem, Israel! This ancient city is one of the oldest in the world and is a popular destination for tourists and pilgrims alike. Whether you're looking to explore its history, culture, or simply relax and take in the beauty of the city, Jerusalem has something for everyone. Here's a guide to help you get the most out of your visit.
Getting Around:
The city is served by an extensive public transportation system, including buses, trams, and the Jerusalem Light Rail. You can also rent bicycles or take a taxi for a more convenient and scenic way to get around.
Attractions:
Jerusalem is home to some of the world's most iconic religious sites, including the Western Wall, the Church of the Holy Sepulchre, and the Dome of the Rock. You can also visit the Tower of David Museum, the Israel Museum, and the Yad Vashem Holocaust Memorial.
Food and Drink:
Jerusalem is known for its delicious cuisine, featuring a variety of Middle Eastern, Mediterranean, and Jewish dishes. You can find everything from falafel and hummus to shakshuka and knafeh. There are also plenty of bars and cafes to enjoy a cup of coffee or a glass of wine.
Shopping:
Jerusalem is a great place to shop for souvenirs and unique gifts. You can find everything from handmade jewelry and pottery to traditional clothing and religious artifacts. The Mahane Yehuda Market is a great place to browse for fresh produce and local delicacies.
Safety:
Jerusalem is generally a safe city for travelers, but as with any destination, it's important to take precautions. Be aware of your surroundings, keep your valuables close, and avoid walking alone at night.
We hope this guide has helped you get the most out of your visit to Jerusalem. Enjoy your stay!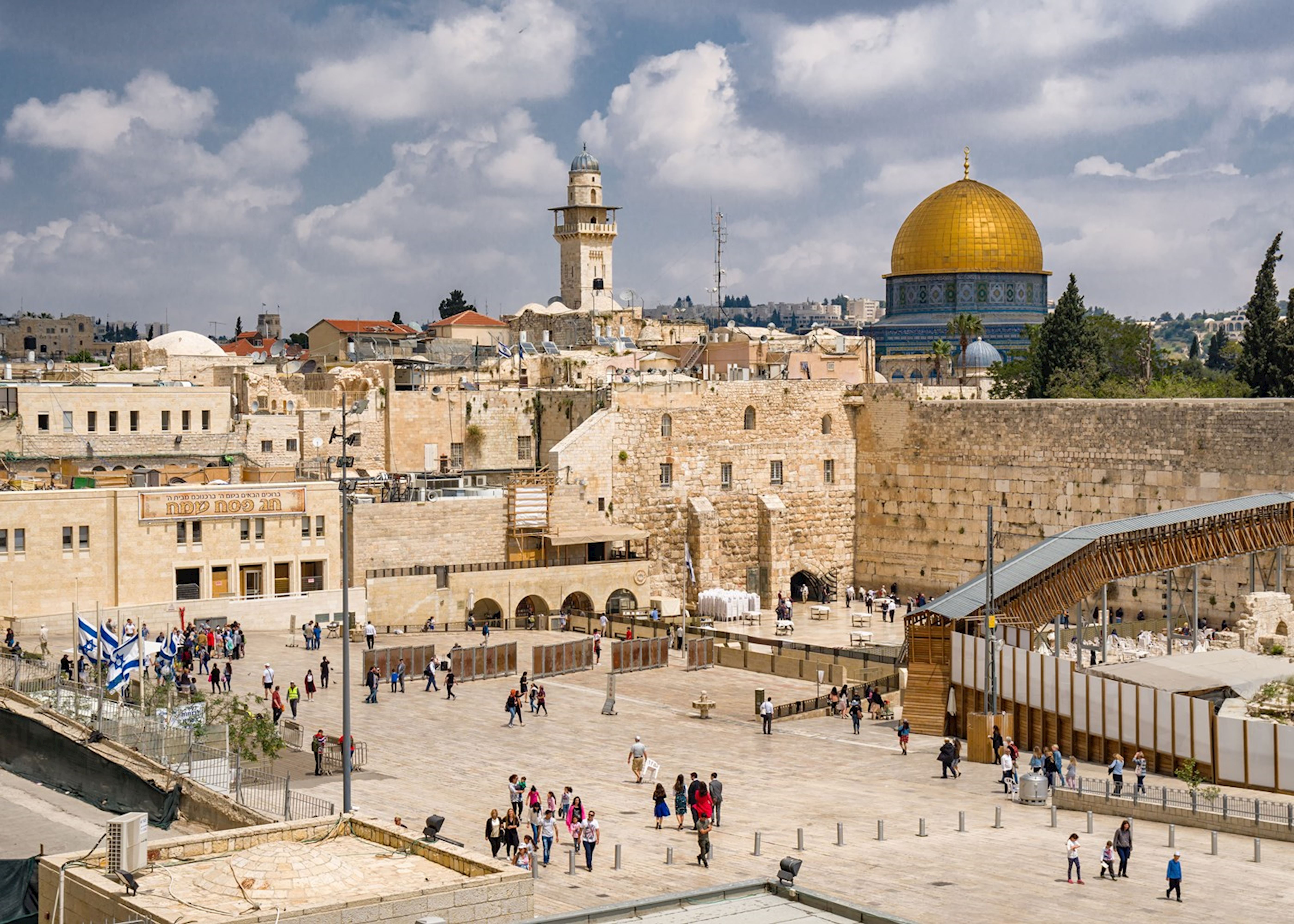 Events and Festivals:
Jerusalem is a vibrant city that is home to a variety of festivals and events throughout the year. The city hosts the annual Jerusalem International Film Festival, which showcases films from around the world. The Jerusalem Marathon is a popular event that takes place in the spring. During the summer months, the city celebrates the Jerusalem Festival of Lights, which features light and sound shows, music performances, and more. The Sukkot Festival is a week-long celebration of the Jewish harvest festival and features traditional food, music, and dancing. The Jerusalem Beer Festival is a popular event for beer lovers, with hundreds of craft beers from around the world. Finally, the Jerusalem Pride Parade is an annual LGBTQ celebration that takes place in the summer.
No matter what time of year you visit, Jerusalem has something to offer. From religious festivals to cultural events, there's something for everyone in this incredible city.
Accommodation:
Jerusalem offers a wide range of accommodation options, from luxury hotels to budget-friendly hostels. Whether you're looking for a place to stay in the city center or a more secluded area, you'll be sure to find something that suits your needs. There are also several camping sites located around Jerusalem, offering a unique experience for those who want to explore the area in a more rustic setting.
No trip to Jerusalem would be complete without sampling some of the delicious local cuisine. Whether you're looking for traditional Jewish dishes such as falafel and hummus, or something more exotic like shakshuka or knafeh, you'll find it all here. Be sure to check out the Mahane Yehuda Market for some of the freshest ingredients and unique delicacies.
When it comes to nightlife, Jerusalem has something for everyone. From lively bars and pubs to cozy cafes and lounges, you'll find plenty of places to relax and enjoy a drink with friends. There are also several clubs and music venues, offering an exciting night out for those who want to dance the night away.
No matter what kind of experience you're looking for, Jerusalem is sure to provide an unforgettable visit. So what are you waiting for? Pack your bags and get ready to explore this amazing city!
As a travel destination, Jerusalem, Israel offers something for everyone. From its rich religious and cultural history to its vibrant nightlife and culinary scene, Jerusalem is a city that has something to offer everyone. From its sacred sites to its modern attractions, Jerusalem is a place of exploration and discovery, where you can find something new and exciting every time you visit. Whether you're looking for a spiritual experience or just a fun getaway, Jerusalem is the perfect place to visit. With so much to see and do, it's easy to understand why Jerusalem is one of the most popular destinations in the world.
To search for flights: https://aviasales.tp.st/BpZVTmNB
To search rent a car: https://discovercars.tp.st/zlth7VUe
To search for hotels: https://hotellook.tp.st/rTRN8i1V
To search for bike rental companies: https://bikesbooking.tp.st/MP1Prirj
For insurance: https://ektatraveling.tp.st/UsFCGShY
Adventures in cities: https://www.getyourguide.com/?partner_id=1IFTBRR&utm_medium=online_publisher&placement=%22other%22
There are many benefits to using these services, whether you're booking a flight, hiring a car, or exploring new destinations. Here are just a few reasons why you should choose us:ň
Convenience: Our platform makes it easy to find and book the travel options you need, all in one place. No more searching multiple websites or making multiple phone calls.
Expert support: Our team of experts is available 24/7 to help you with any questions or concerns you may have. We're here to ensure you have a smooth and stress-free experience.
Competitive prices: We work with multiple suppliers to bring you the best prices on flights, car rentals, and more. You can be confident that you're getting a good deal when you book with us.
Wide selection: Whether you're looking for a budget-friendly option or a luxury experience, we have a range of options to choose from. You're sure to find the perfect travel solution for your needs.
Peace of mind: We know that travel can be unpredictable, which is why we offer secure payment options and flexible booking policies. You can book with confidence knowing that you're in good hands.