1. Where to Stay: Bled is home to many luxurious hotels and resorts, as well as budget-friendly accommodations. For a luxurious stay, the Grand Hotel Toplice offers stunning views of the lake and castle, as well as a spa and wellness center. For a more budget-friendly option, the Hotel Park offers affordable rooms with lake and mountain views.
2. Where to Eat: Bled is known for its delicious local cuisine. For a traditional Slovenian meal, head to Gostilna Pri Planincu for dishes such as Bled Cream Cake and štruklji. For a more modern take on local cuisine, try the gourmet restaurant, Vila Prešeren.
3. What to Do: Bled is a great destination for outdoor activities, such as swimming and boating in the lake, hiking the trails, and visiting the nearby Vintgar Gorge. Be sure to take a boat ride to the island in the middle of the lake and visit the Church of the Assumption. Other popular activities include visiting the Bled Castle and taking a cable car ride to the top of Mount Vogel.
4. Shopping: Bled is home to numerous souvenir shops, where you can find traditional Slovenian items such as wooden carvings and handmade jewelry. For a more upscale shopping experience, visit the boutiques in the city center.
5. Nightlife: Bled offers a variety of nightlife activities, from lively bars and pubs to live music venues. For a traditional experience, head to the local pubs and taverns for a pint of beer or a glass of wine. For a more modern experience, check out the nightclubs and discos.
6. Events and Festivals: Bled hosts a variety of events and festivals throughout the year. In June, the Bled Festival of Culture is held in the city center, with music, dance, and theater performances. In July, the Bled Summer Festival takes place, with a variety of musical performances, art exhibitions, and cultural events. The Bled Marathon is held in October, and features a half-marathon, a 10K race, and a 5K race. In December, the Bled Christmas Market is held in the city center, with a variety of stalls selling handmade gifts and traditional Slovenian food.
Location and Food
Bled is located in the northwest corner of Slovenia, nestled in the Julian Alps and surrounded by picturesque valleys and rolling hills. The city is known for its stunning lake, with a small island in the middle and a picturesque castle perched on a cliff above. Bled is also known for its delicious local cuisine, which is a mix of traditional Slovenian dishes and more modern takes on local cuisine. Popular dishes include Bled Cream Cake, štruklji, and a variety of soups and stews. For a taste of the local culture, head to the local pubs and taverns for a pint of beer or a glass of wine. For a more upscale dining experience, try one of the city's gourmet restaurants. No matter what you're looking for, Bled has something for everyone.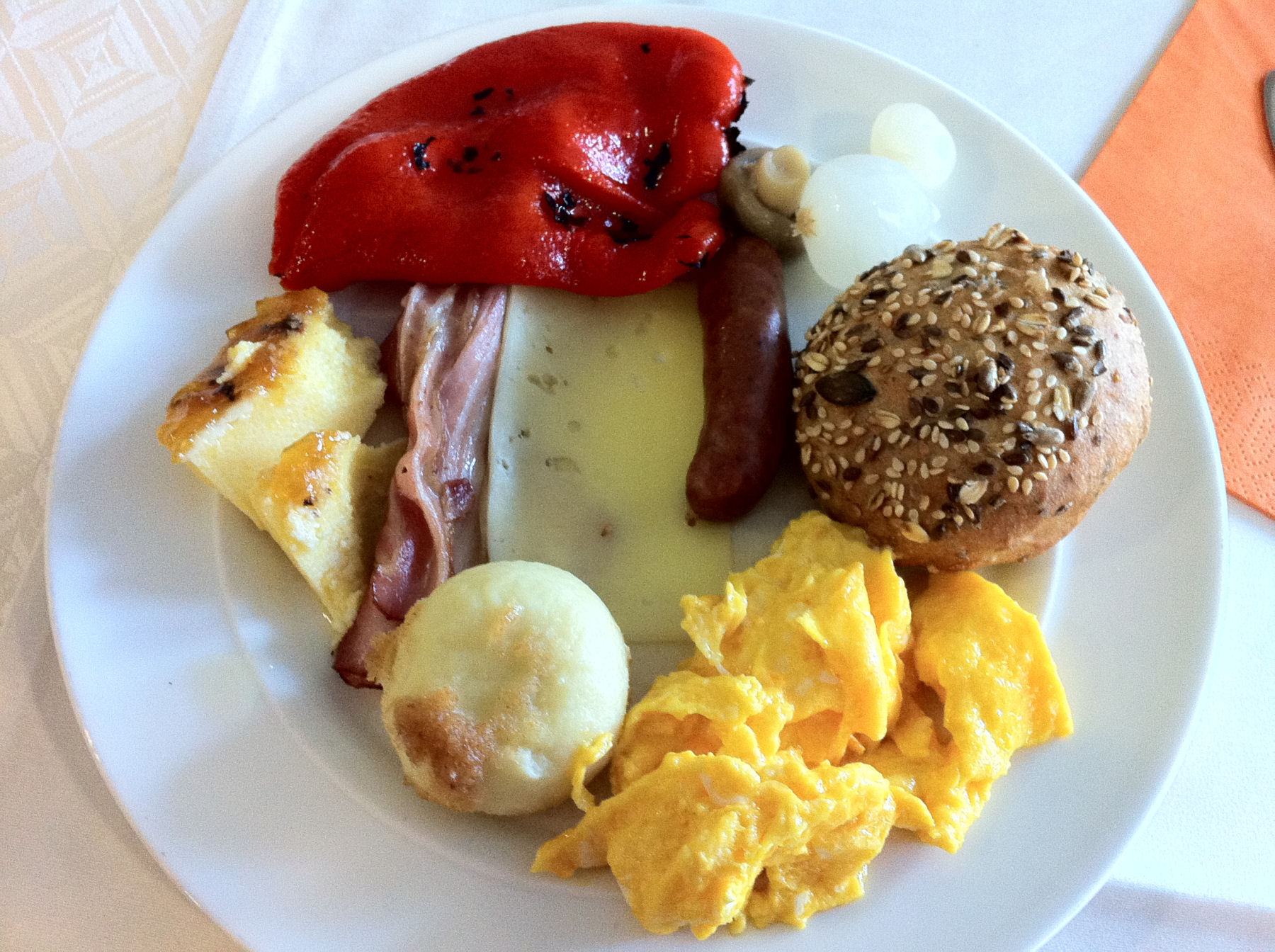 Bled, Slovenia is a stunning destination for travelers looking to explore the beauty of Central Europe. With its breathtaking views of the Julian Alps, pristine lakes, and stunning architecture, Bled is a must-visit destination for anyone looking to experience the best of what Slovenia has to offer. From its picturesque churches, to its rich cultural heritage, and its many outdoor activities, Bled is a perfect place to explore and relax. Whether you're looking for a romantic getaway, a family vacation, or an adventure of a lifetime, Bled is the perfect destination for you.
To search for flights: https://aviasales.tp.st/BpZVTmNB
To search rent a car: https://discovercars.tp.st/zlth7VUe
To search for hotels: https://hotellook.tp.st/rTRN8i1V
To search for bike rental companies: https://bikesbooking.tp.st/MP1Prirj
For insurance: https://ektatraveling.tp.st/UsFCGShY
Adventures in cities: https://www.getyourguide.com/?partner_id=1IFTBRR&utm_medium=online_publisher&placement=%22other%22
There are many benefits to using these services, whether you're booking a flight, hiring a car, or exploring new destinations. Here are just a few reasons why you should choose us:ň
Convenience: Our platform makes it easy to find and book the travel options you need, all in one place. No more searching multiple websites or making multiple phone calls.
Expert support: Our team of experts is available 24/7 to help you with any questions or concerns you may have. We're here to ensure you have a smooth and stress-free experience.
Competitive prices: We work with multiple suppliers to bring you the best prices on flights, car rentals, and more. You can be confident that you're getting a good deal when you book with us.
Wide selection: Whether you're looking for a budget-friendly option or a luxury experience, we have a range of options to choose from. You're sure to find the perfect travel solution for your needs.
Peace of mind: We know that travel can be unpredictable, which is why we offer secure payment options and flexible booking policies. You can book with confidence knowing that you're in good hands.