1. Start your trip in the vibrant and historic city of Berlin, Germany!
2. Take a stroll through the iconic Brandenburg Gate and enjoy the beautiful architecture.
3. Visit the Berlin Wall Memorial to learn more about the city's tumultuous past.
4. Explore the Museum Island, a UNESCO World Heritage Site, and discover the city's rich cultural heritage.
5. Visit the Berlin Cathedral, an impressive example of neo-Renaissance architecture.
6. Take a boat ride on the River Spree and enjoy the stunning views of the city.
7. Spend an afternoon at the Tiergarten, Berlin's largest park, and take in the tranquil atmosphere.
8. Discover the city's vibrant nightlife by visiting the bars and clubs in the trendy Kreuzberg district.
9. Spend a day at the Berlin Zoo and explore the many exotic animals that call this place home.
10. Finally, make sure to visit the iconic Checkpoint Charlie and experience a piece of Cold War history.
Events and Festivals
Berlin is a city that loves to celebrate, and there are plenty of exciting events and festivals throughout the year. In the summer months, Berlin becomes a hub of activity, with street festivals, concerts, and other events taking place all over the city. Each year, Berlin hosts the Berlin International Film Festival, one of the world's most prestigious film events. Other popular festivals include the Berlin Marathon, the Berlin Music Festival, and the Berlin International Beer Festival.
The Christmas season is a special time in Berlin, and the city celebrates with a variety of festive events. The Christmas markets are a highlight, with stalls filled with food, drinks, and handmade gifts. The New Year's Eve celebrations are also a must-see event, with fireworks, live music, and a huge street party.
Berlin is also home to many cultural events, such as the Berlin Festival of Lights and the Berlin Philharmonic Orchestra's annual summer concerts. There are also many art exhibitions, theatre performances, and outdoor concerts throughout the year.
No matter what time of year you visit, you're sure to find something exciting to do in Berlin. With its vibrant culture and vibrant nightlife, Berlin is sure to provide you with an unforgettable experience.
Berlin is a city with a rich and diverse culture, and the food scene reflects this. From traditional German cuisine to international flavors, there is something for everyone. For a traditional German experience, try Berliner Eisbein, a dish of boiled pork knuckle served with sauerkraut and mashed potatoes. For a taste of international cuisine, visit one of the city's many Turkish restaurants for a delicious kebab or a plate of mezze. For dessert, try one of Berlin's famous Berliner doughnuts, a sweet treat filled with jam or custard.
Berlin is also home to a wide variety of bars and pubs, perfect for a night out. Enjoy a cold beer at one of the city's traditional beer halls, or sample some of the local craft beers at one of the city's many microbreweries. For a unique experience, visit one of the city's many speakeasies, hidden bars that serve up classic cocktails with a modern twist.
No trip to Berlin is complete without sampling the local street food. From currywurst to döner kebab, there is something for everyone. For a truly unique experience, try the infamous Berliner Ballen, a deep-fried ball of mashed potatoes and vegetables.
No matter what your tastes, Berlin has something for everyone. With its vibrant culture, rich history, and delicious food, Berlin is a must-visit destination.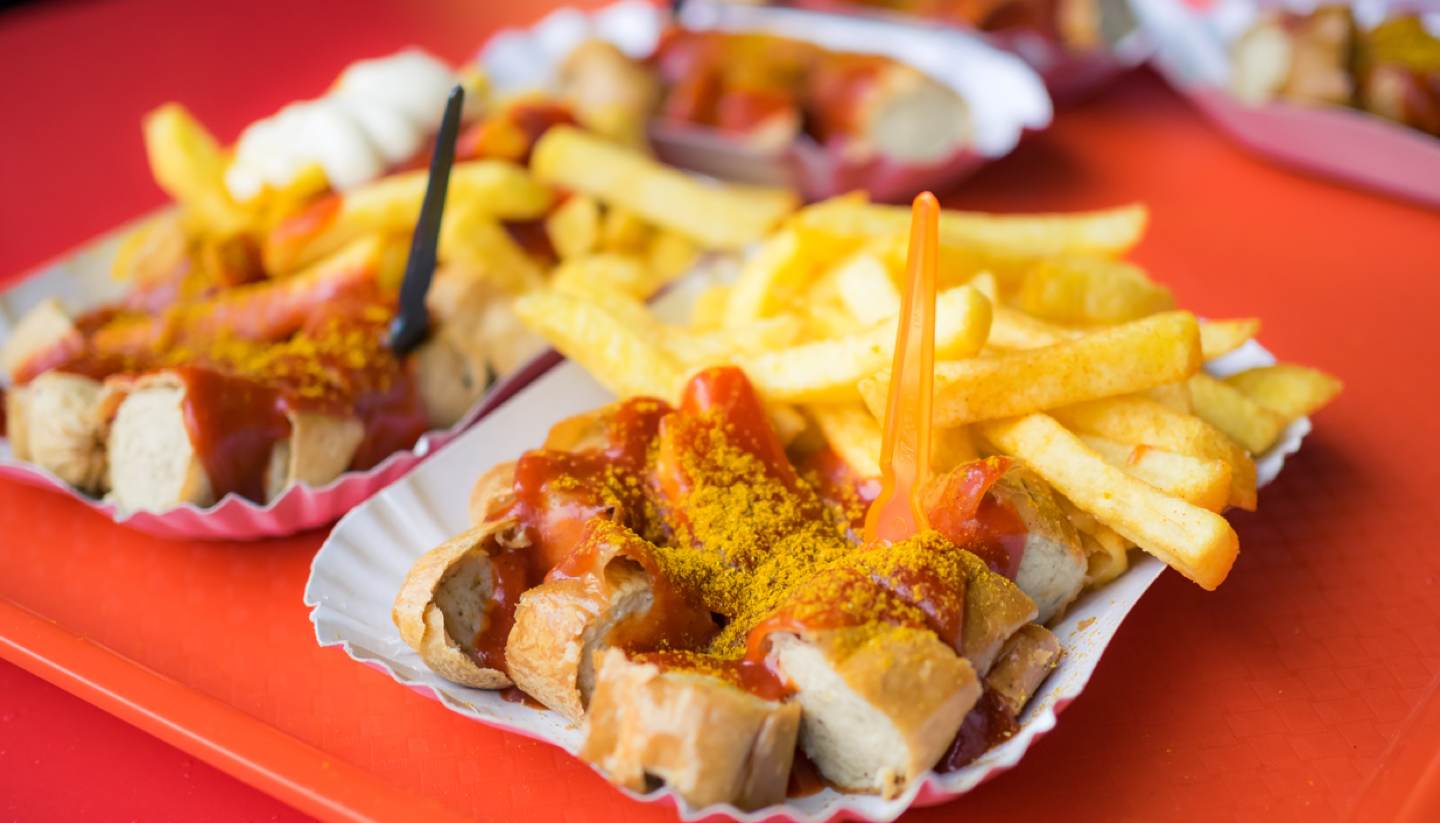 Berlin is a city that has something for everyone. With its rich culture, unique and vibrant nightlife, and diverse array of attractions, Berlin is a great destination for any traveler. Whether you're looking for a relaxing getaway or an exciting adventure, Berlin has something for everyone. From its world-class museums to its iconic landmarks and delicious cuisine, Berlin is an unforgettable destination that you won't soon forget. With its wonderful mix of history, culture, and modernity, Berlin is sure to provide an unforgettable experience.
To search for flights: https://aviasales.tp.st/BpZVTmNB
To search rent a car: https://discovercars.tp.st/zlth7VUe
To search for hotels: https://hotellook.tp.st/rTRN8i1V
To search for bike rental companies: https://bikesbooking.tp.st/MP1Prirj
For insurance: https://ektatraveling.tp.st/UsFCGShY
Adventures in cities: https://www.getyourguide.com/?partner_id=1IFTBRR&utm_medium=online_publisher&placement=%22other%22
There are many benefits to using these services, whether you're booking a flight, hiring a car, or exploring new destinations. Here are just a few reasons why you should choose us:ň
Convenience: Our platform makes it easy to find and book the travel options you need, all in one place. No more searching multiple websites or making multiple phone calls.
Expert support: Our team of experts is available 24/7 to help you with any questions or concerns you may have. We're here to ensure you have a smooth and stress-free experience.
Competitive prices: We work with multiple suppliers to bring you the best prices on flights, car rentals, and more. You can be confident that you're getting a good deal when you book with us.
Wide selection: Whether you're looking for a budget-friendly option or a luxury experience, we have a range of options to choose from. You're sure to find the perfect travel solution for your needs.
Peace of mind: We know that travel can be unpredictable, which is why we offer secure payment options and flexible booking policies. You can book with confidence knowing that you're in good hands.